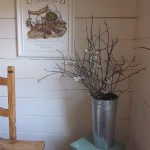 On
January 23, 2012
By
megan
I have a cousin who is pretty amazing.  Not only does she have four kids, but she home schools all four kids, in a log cabin in the woods of a small seaside community in Maine.  It's like Little House on The Prairie…for real!
I make the five hour drive with my boys [...]
Show me more!

→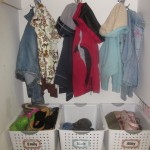 On
January 11, 2012
By
megan
It's January, the time for clean outs and reorganization, and the perfect time to share with you my "not quite enough room for true built in lockers faux locker concept" or, simply put, The Mudroom Do-Ovah!
I entered the side door of my clients home to this…
The true clutter of a busy [...]
Show me more!

→