Superbowl Sunday is almost here, and well, since the Patriots aren't playing this year I've made other plans.  Who am I kidding, I'm not a football fan at all.   I AM, however, a fan of decorating!  When my husband told me he was hosting the football draft party for his buddies I decided I needed to spruce the place up.  Now, I didn't go crazy psycho pinterest and start making all football shaped food, I did the smart thing and ordered from Redbones.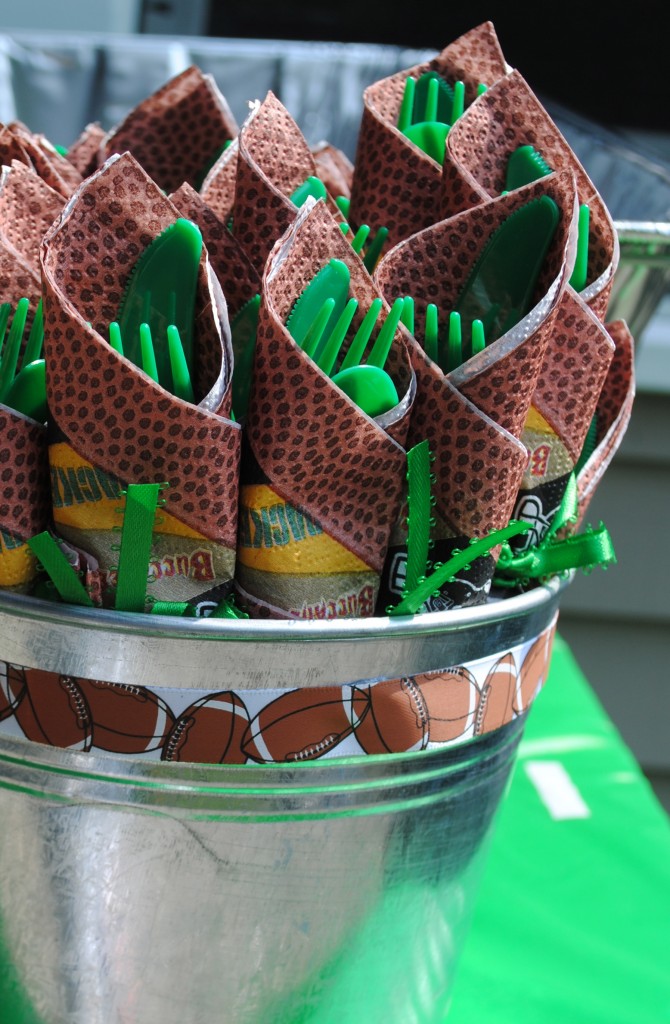 I did, however, make the silverware pretty!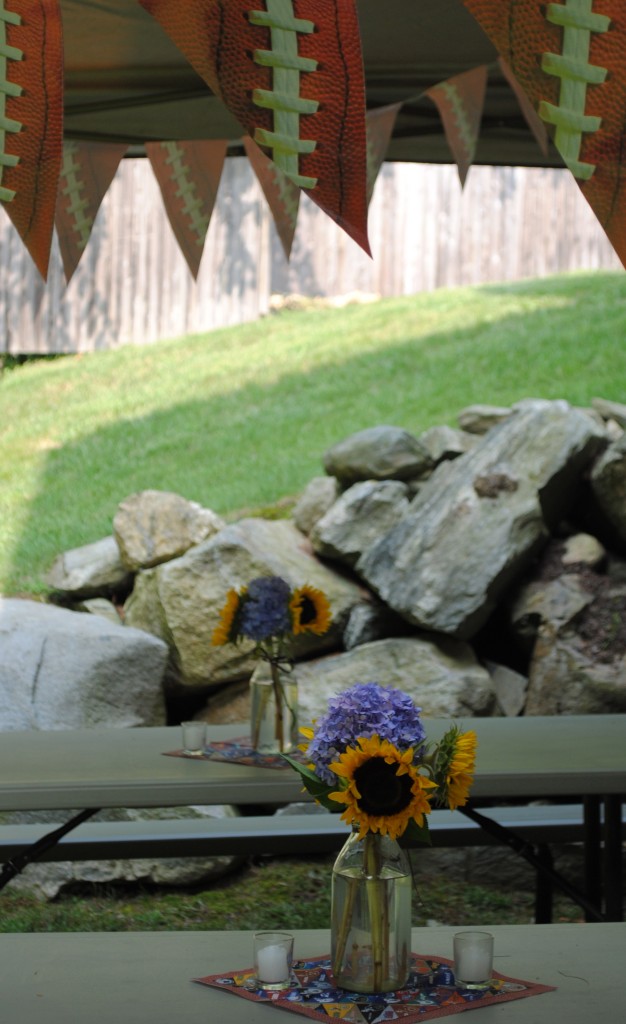 I also made some simple centerpieces for the picnic tables.  A football banner…yes please! And don't forget the drink table.  Granted, most of the guys were drinking the coolers full of beer, but how refreshing is a bottle of Coke served in a vintage ice chest on a hot summah day?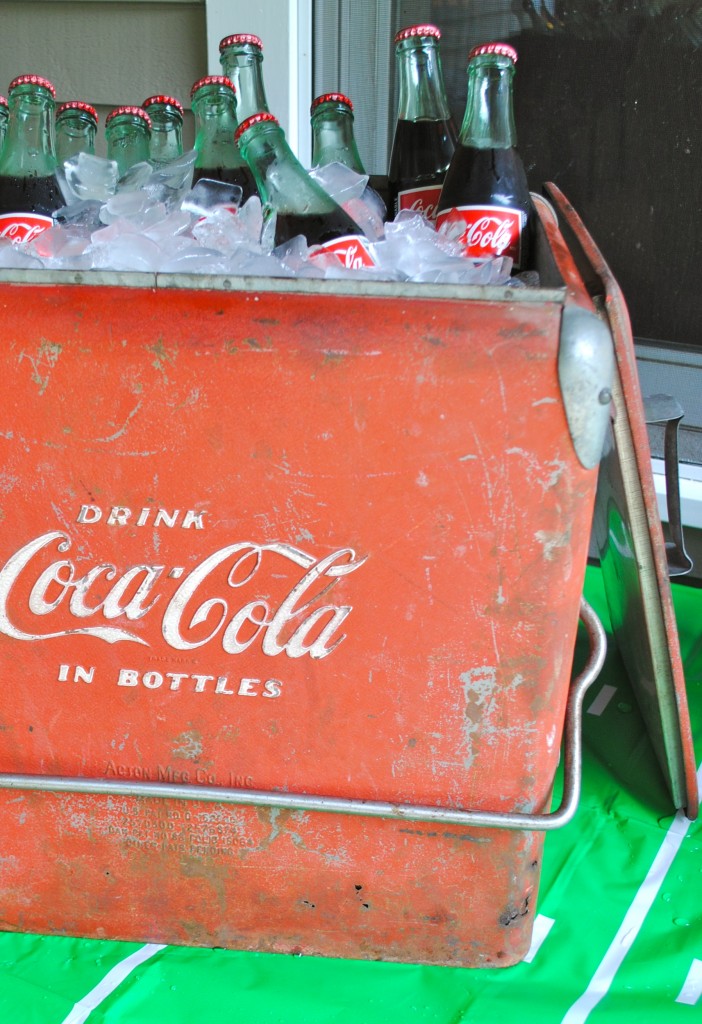 This next tip will send you running to Amazon to make your own Turf Tablecloth!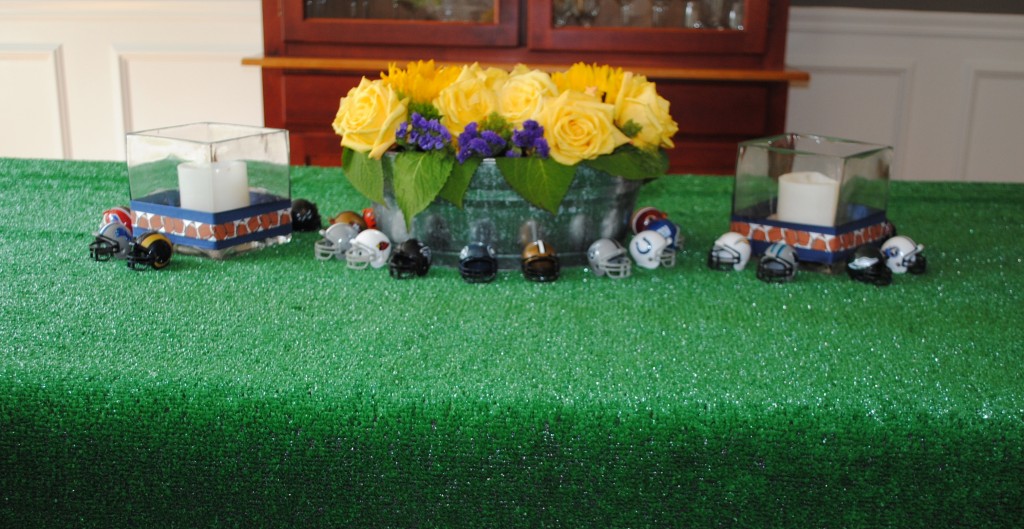 What better way to cover your table for the big game?  Best of all, you can fold it up and use it again and again.  (ps:  Am I the only one who thinks about the Brady Bunch any time I see artificial grass?)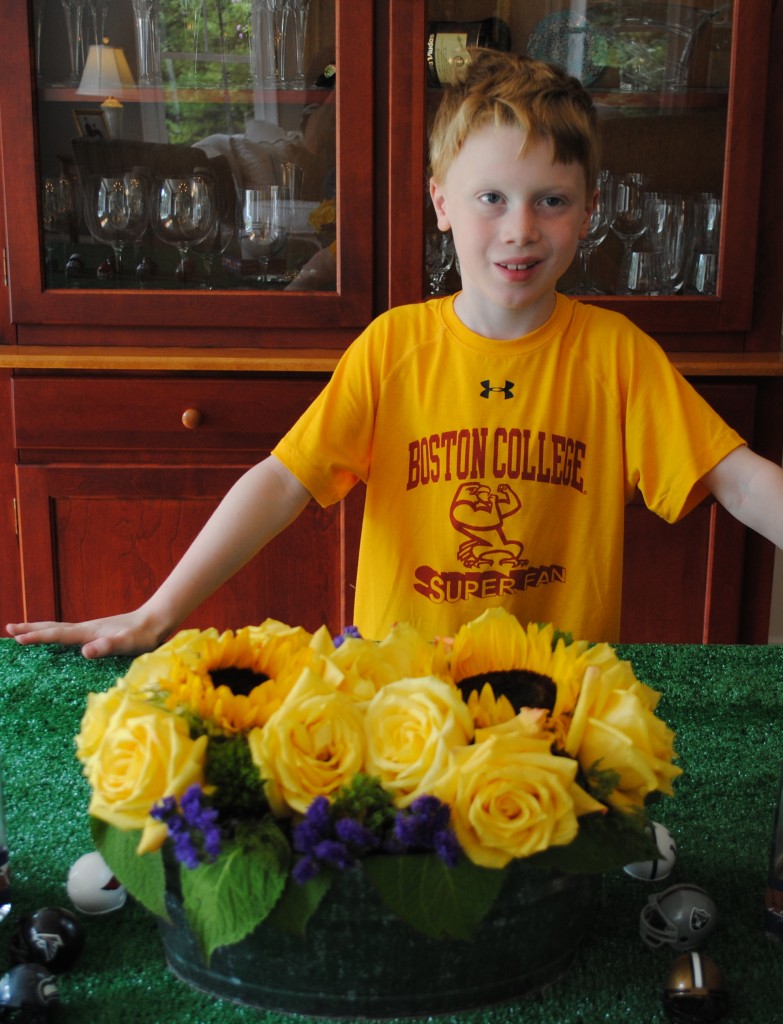 Big shout out to my design assistant Andrew, who added his helmet collection to the tablescape.   He's my kid for sure!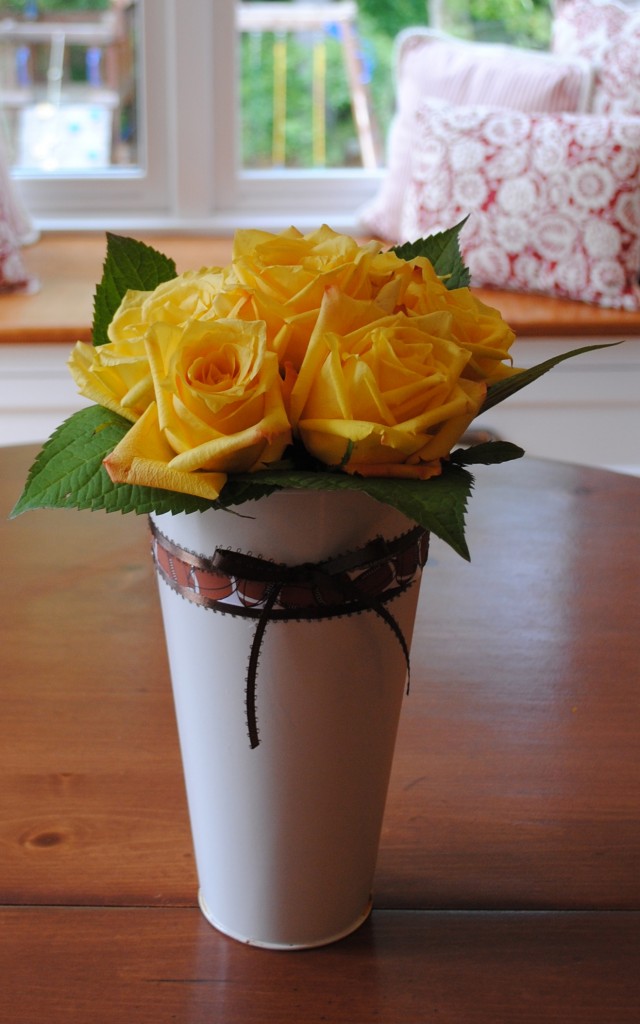 Now I know that all of these details were completely lost on the guys.  If nothing else, adding just a little bit of football ribbon will turn me into a fake football fan any day!  Cauz when I hear the words Brady and Football together, I really think of THIS!