If you follow me on Instagram you'll see lots of pictures of my day to day life, but also sneak peeks at some of the design projects I'm working on.  I've been sharing some pieces of the Cohasset project I started working on last February.
See HGTV viewers…great work isn't done in a weekend!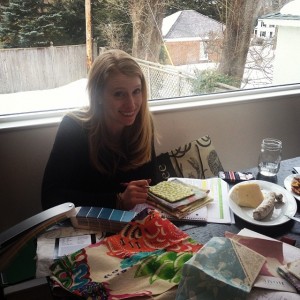 This was an interesting project that began with Gretchen Aubuchon collaborating with the super talented interior designer Mally Skok.  When Mally's schedule conflicts and Gretchen's new job with IMC  put a halt on the project, Gretchen called me to see if I could step in.  Given the fact that another project I had scheduled had just been put on hold the timing was perfect!  Also, I love collaborating.  Seriously, another blog post for another day, but there is so much amazing talent in our interior design community and so many wonderful women who support each other (yeah ladies…you know who you are!) I was thrilled with the opportunity to expand on the preliminary ideas of Mally and Gretchen.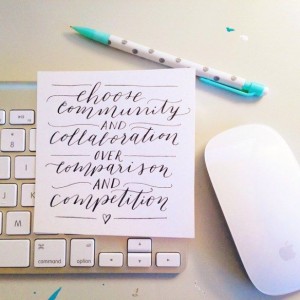 Which leads us down the road 11 months to my first publication!  Whoo Hoo!  I have to say I've been down this road before.  Promised something would be published somewhere and it gets cut for this reason or that (yes, another blog post for another day…geez I guess I shouldn't have stopped blogging for so long) and yes, there may have been some tears shed from time to time, so this time I didn't get super excited.  This time I waited.  This time I waited to see it in print.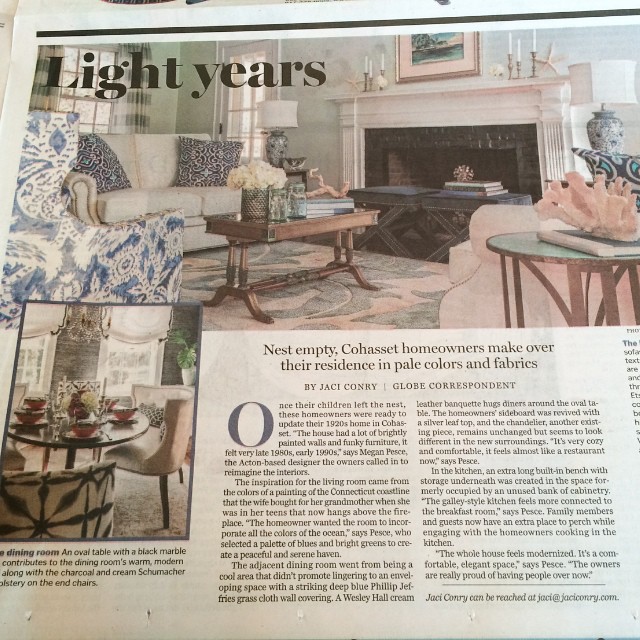 There she is…in print and online.  Boston Globe Style.  On a Holiday.  The day after a big win for the Pats. Can you see me smiling?  Shoot, maybe I should play it cool?  Like, yeah, whatevs, nbd!  But I can't people!  I wear my heart on my sleeve and I'm excited!  Lots of fun things to come for MK Design in 2015.  I have 3 tween bedrooms, a dining room turned kids study, master bedroom, master bath, and a first floor "we've decided we want to live here forever" remodel on the drawing board now.  I'm also going to commit to blogging again.  I have lots of projects to share from the last few years and as I am finally having them photographed I'm happily sharing them with you.  Oh, and did I mention I just started a mentoring program with the insanely talented Tobi Fairley?  I'll be heading back to the Design Blogger Conference in February, Los Angeles in June, and NYC in September.  Yeah…2015 is going to be pretty amazing I think.  Thanks Boston Globe for kick starting my January.  Stay tuned for all the before and after photos of  #DoOvahProjectCohassett