Cohasset, MA was the perfect location for this fun project inspired by all the colors of the sea.  The homeowner rarely used this space, and who can blame them?  It certainly felt dated and tired.
Time for a DoOvah!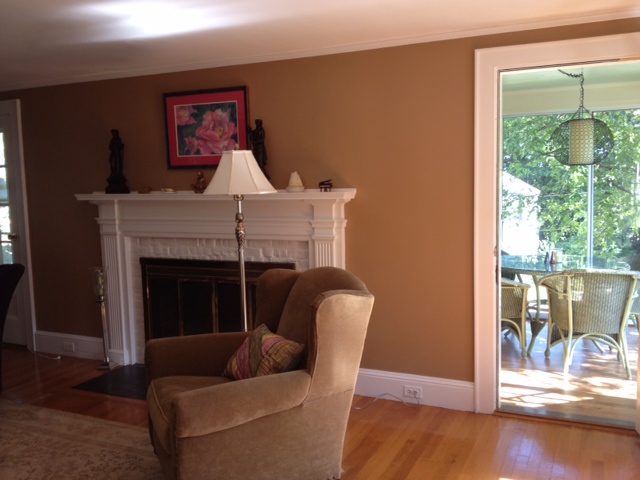 How many people have those unused rooms in their homes?  Such a waste of space!  What good is a living room if you don't live in it?  We wanted to create a space that felt beautiful and elegant but also warm and inviting.  I'm pretty sure we accomplished that.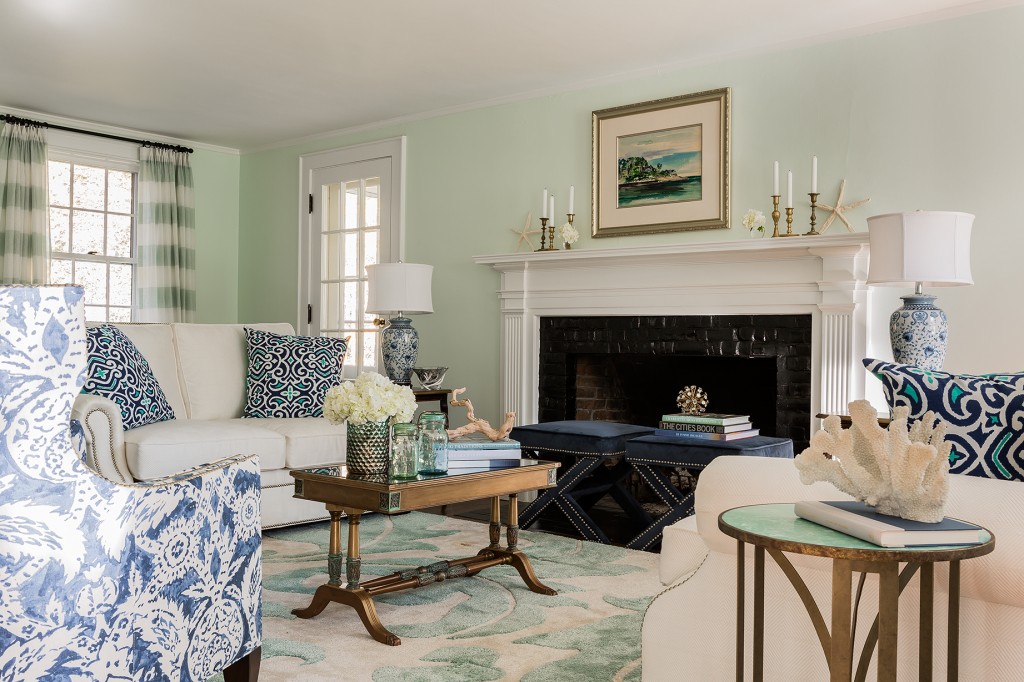 See the painting above the mantle?  We love the wonderful story that the homeowner shared with us about growing up spending summers on that beach on the coast of Connecticut.  She bought the painting from a local artist  for her grandmother when she was young and loved that we reframed it and incorporated it as a focal point in her DoOvah.  One more family heirloom…the grandfather clock.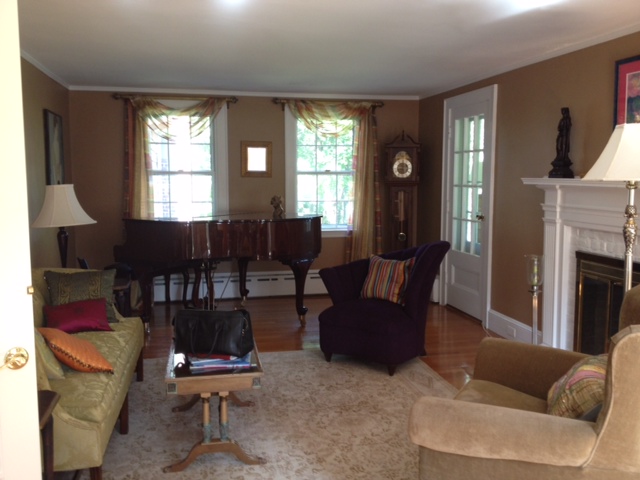 OK, not all family heirlooms have to be real deal antiques.  This grandfather clock was handmade by the homeowners father…from a kit he bought in the back of a magazine.  Sometimes it is more about the memories than the price tag…right?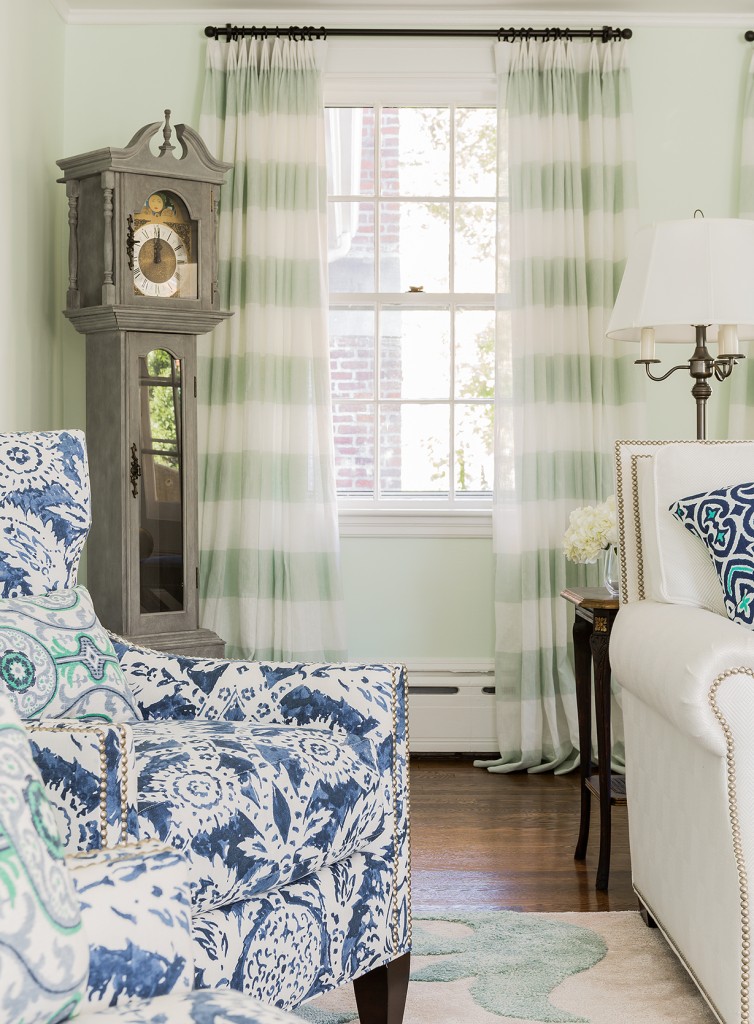 We had it refinished in the tones of driftwood.  See, we really did incorporate all the colors of the sea here!  So what do you think of the room now?  Does it feel like a room you'd like to LIVE in?  We certainly hope so!  Stay tuned for more Before & Aftah photos of #DoOvahProjectCohasset