So you already know how much I adore 'lovey dovey' Valentine's day projects, so here are two more simple decorative crafts for you to share with the love in your life!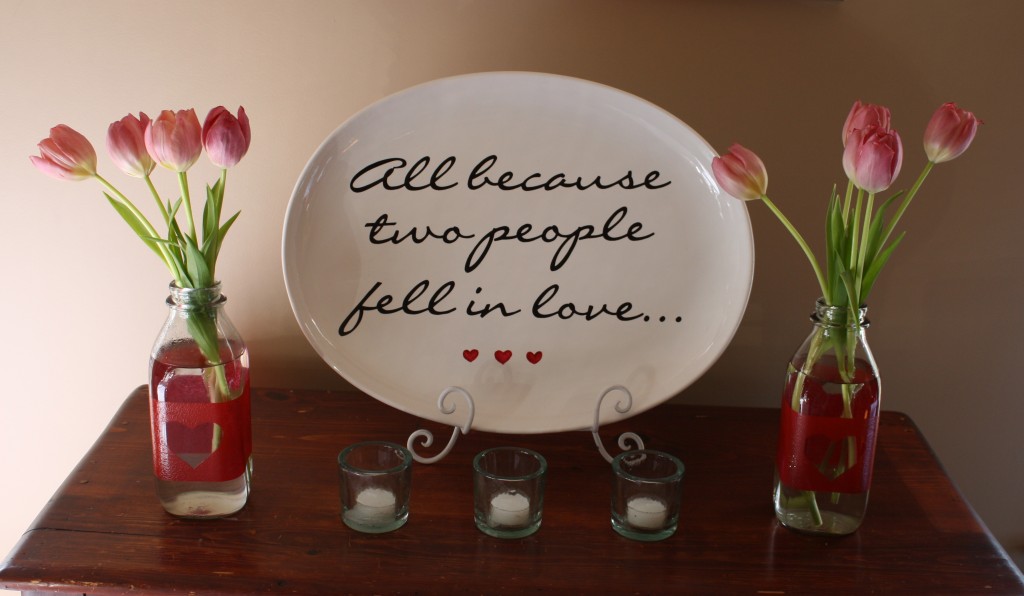 Let's start with the painted milk jars.  Such an easy and inexpensive way to create a personalized piece on your table!  When you see how easy it is, you'll agree that you could get creative for any occasion, the possibilities are endless.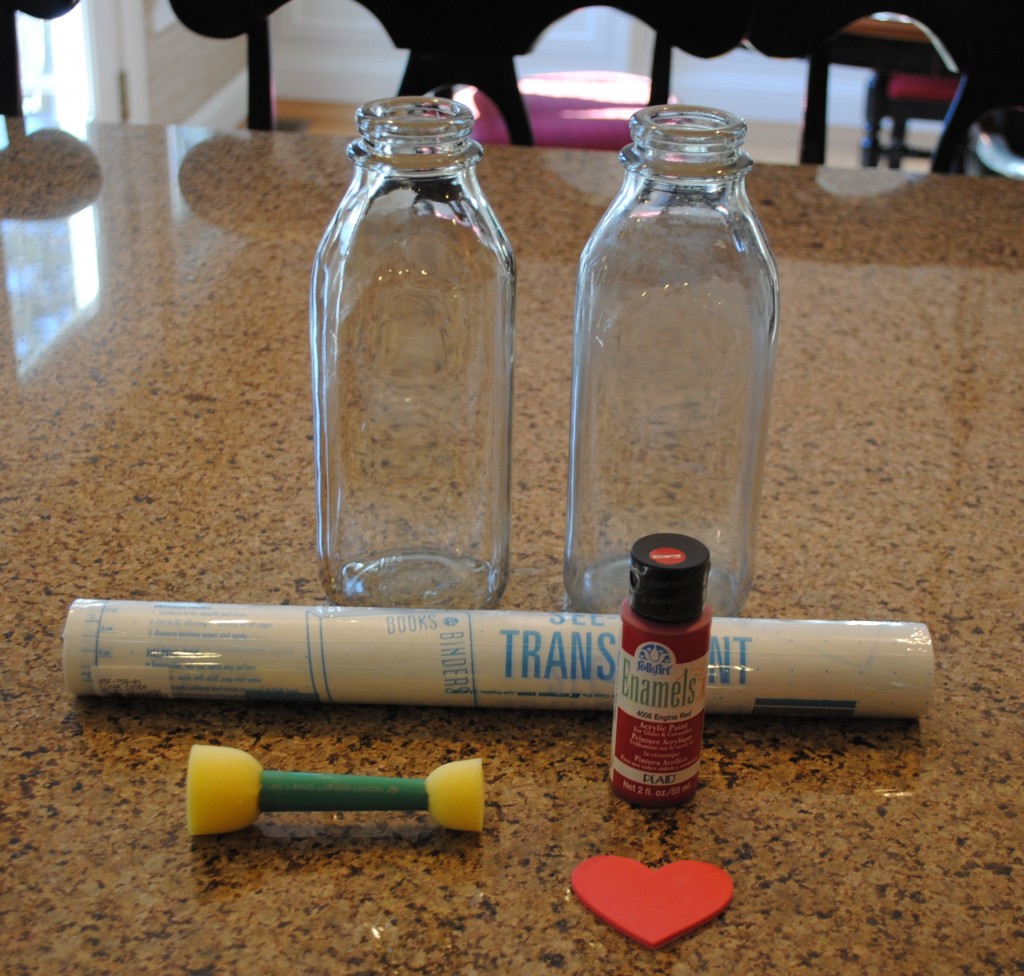 I started by tracing the heart shape onto the contact paper and then I cut it out and adhered  it to the center of the jar.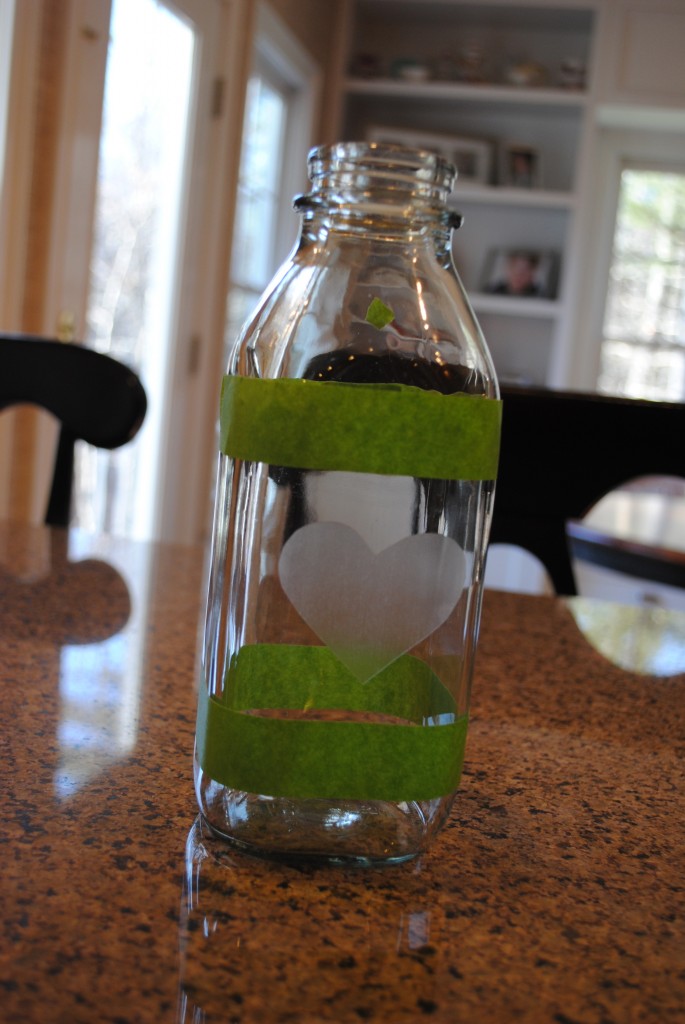 I used my trusty Frog Tape to create a band around the glass.
The project is prepped to begin painting…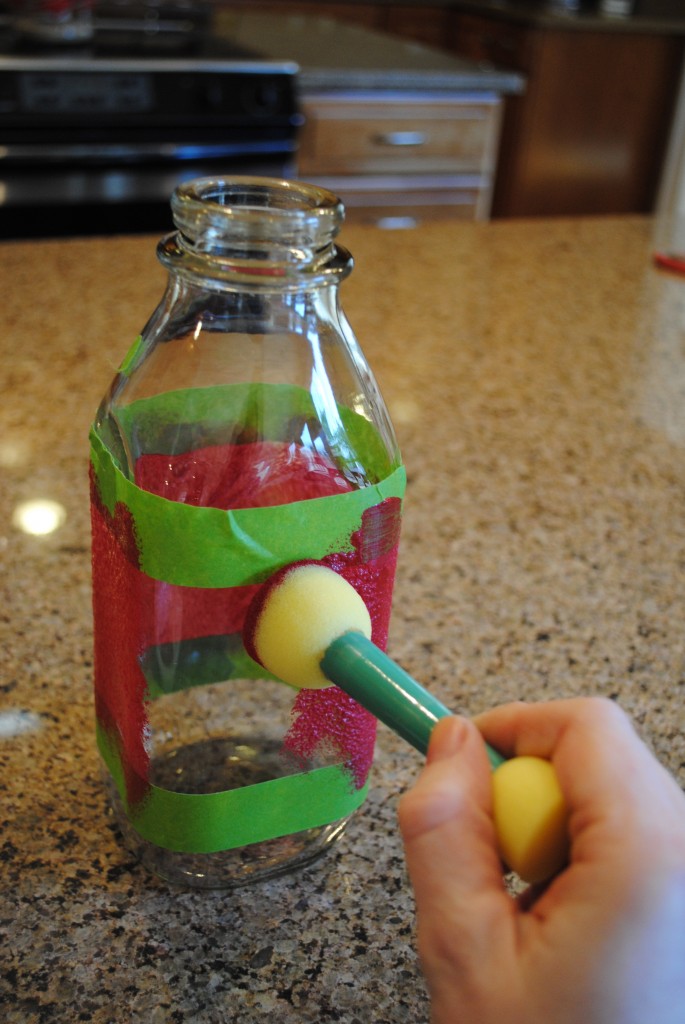 I picked up some Acrylic Paint in Engine Red. This stuff is made for glass and ceramics (seriously, it says ceramics, clearly someone at paint headquarters loved the early 80's) but for reals it's pretty awesome!  I used my paint dabber (I only use technical terms here) and dabbed two coats around the whole jar.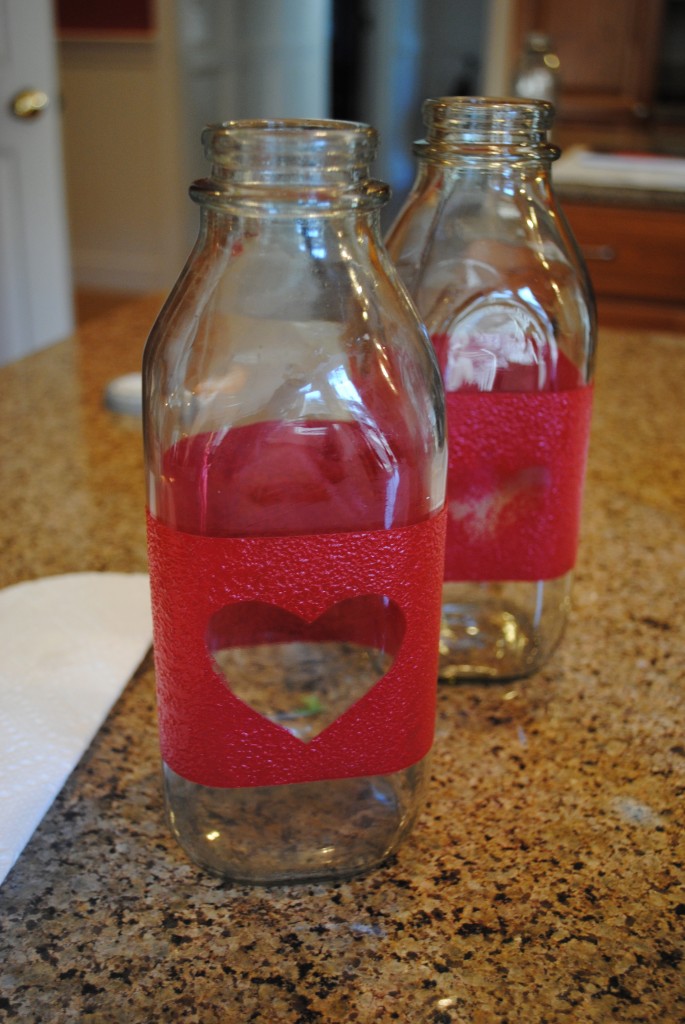 After I finished the second coat I removed the frog tape and the contact paper heart.  You can see the one in the back…the heart has not been removed…and that's the tricky part.  You want to remove it before the paint dries so you don't peel dried paint off with it!  So the trick I used was a little push pin to lift off a corner then I pulled it off.  It's that simple!
Now onto the platter…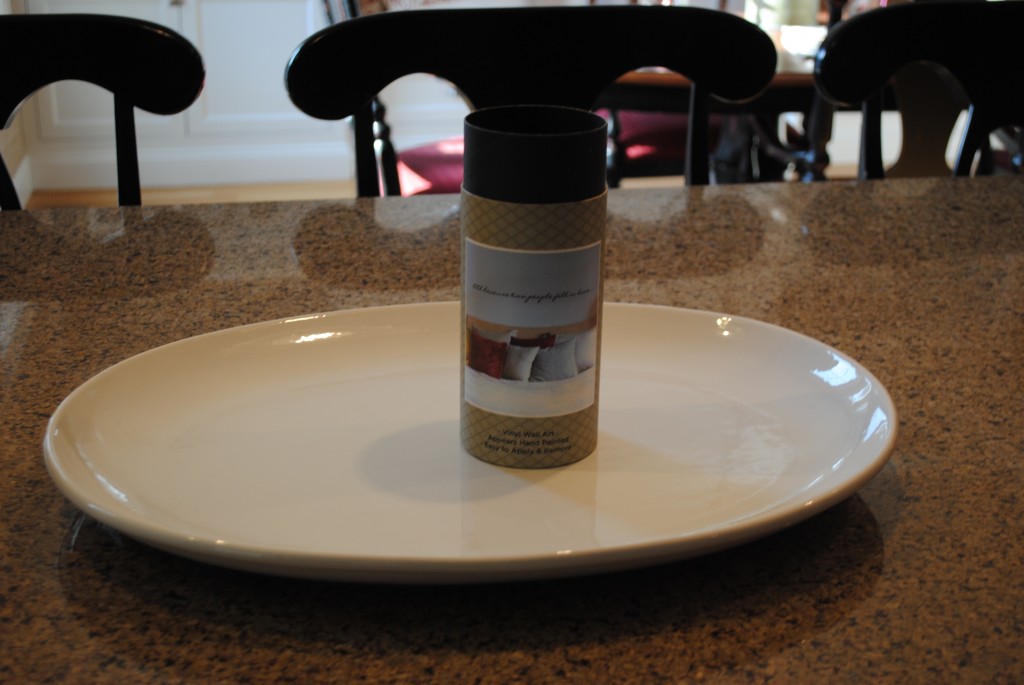 While shopping at Home Goods (love that place) I found one of those vinyl wall saying that was perfect for this party and only $9!  It took me a while to figure out exactly what to do with it, but this $8 platter from The Christmas Tree Shop was the perfect solution.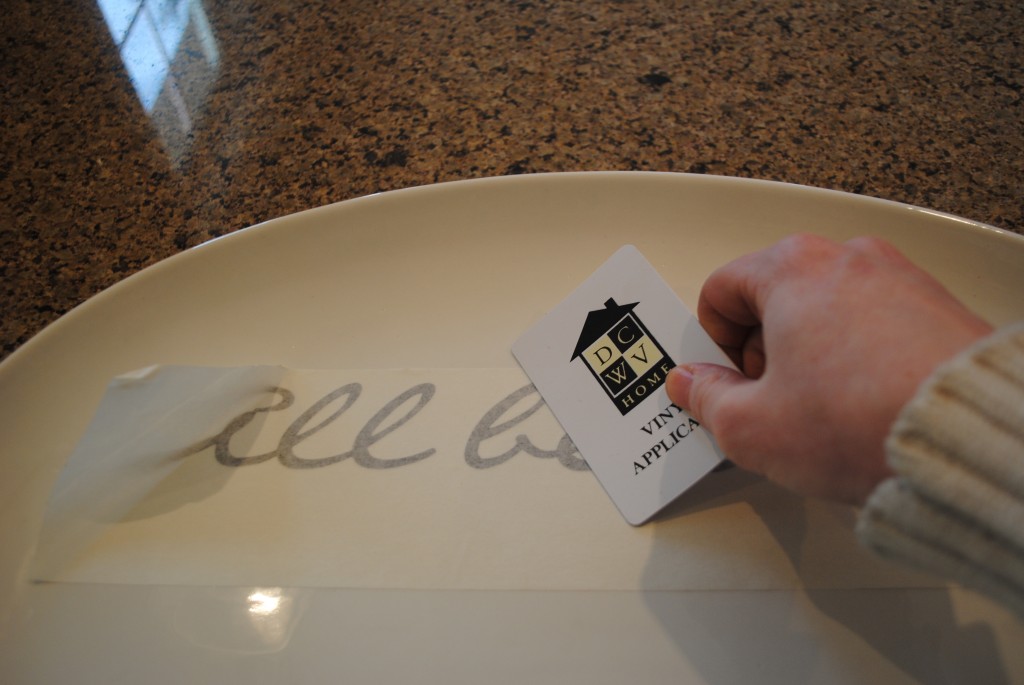 I cut the saying to fit on the platter with the proper spacing then I followed the application instructions.  After the quote was adhered to the platter I hopped into my  time machine and used the acrylic paint for my "ceramics" and painted three little hearts to finish off the piece.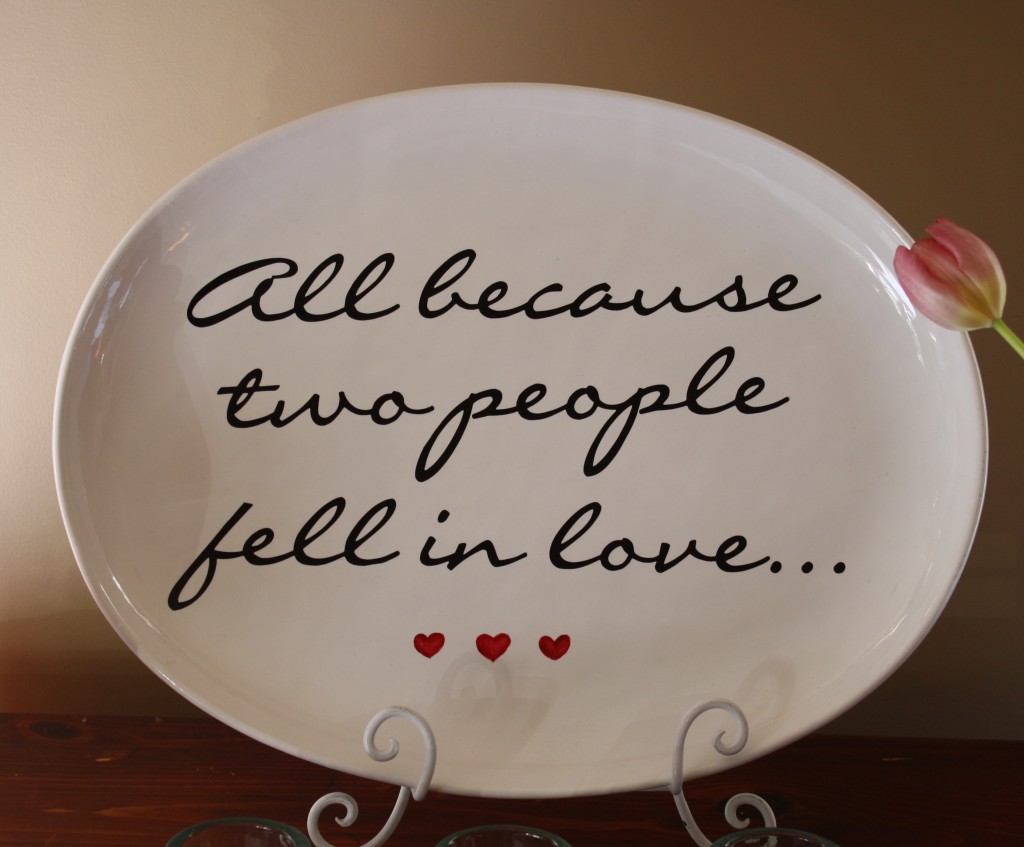 So what are you doin' for your little love bugs this year?