Not only am I back to blogging regularly, the new year has also brought with it a chance for me to finally get back to designing my own home.  Ya know, the cobbler with no shoes?  I have lots of unfinished projects that I will be working on completing this year…and here's the first one!  Do you remember the facebook post last spring where I was polling you about which fabric I should use to recover this chair?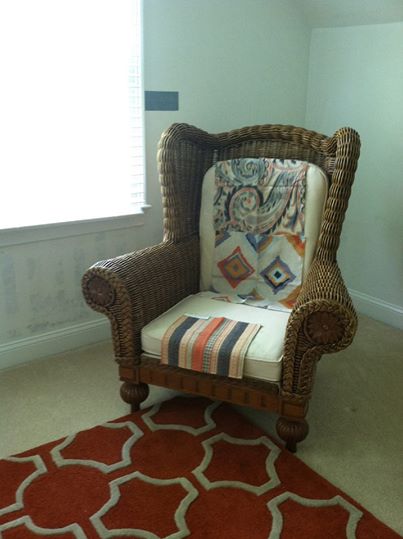 Well, I decided to go in a whole different direction with the space.  Don't worry I still used the amazing rug I won from Rue La La, but I thought it worked so much better in the MK Coastal office.  Buh bye orange and blue!  In the meantime, I added blue grass cloth to the walls and a walnut hardwood floor.  I knew I wanted to add glamor and femininity to the space, but still wasn't sure about the color scheme.  That is until I saw THIS rug!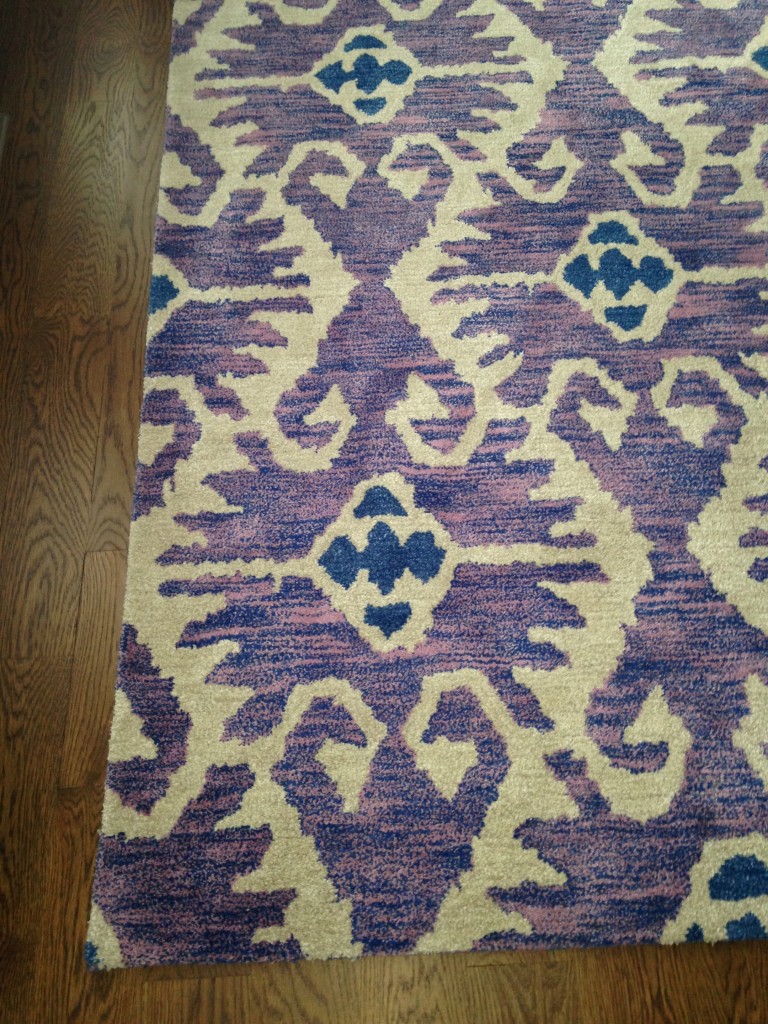 It was love at first sight!  And just like that I had my color scheme.  Oh, and then Pantone went and announced the 2014 Color Of the Year: Radiant Orchard.  NAILED IT!   Anyhoo…back to the chair.  Now I was fully planning on spending boat loads of money to make this chair amazing.  It was only $50 second hand, so I felt like it made sense to spend extra on fabulous fabric to reupholster the cushions.   That was, until I found these at Home Goods!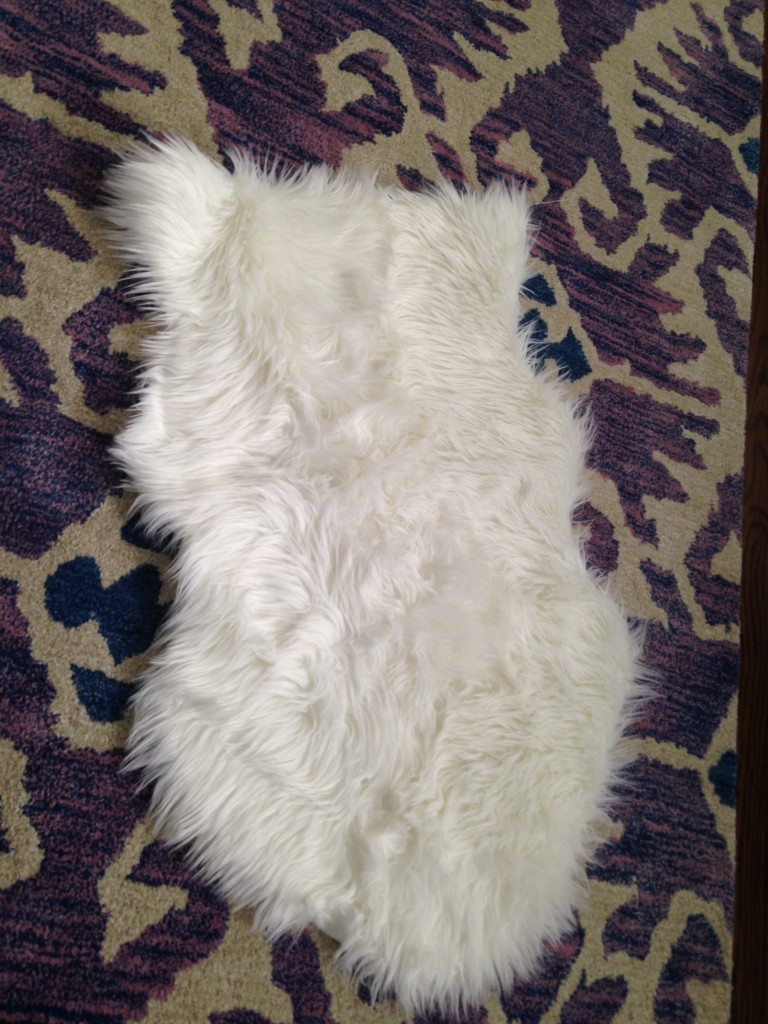 It doesn't get much more glamours and feminine than that!  I had originally purchased a few of these to put together on the floor by the bed, but decided to try them on the chair instead.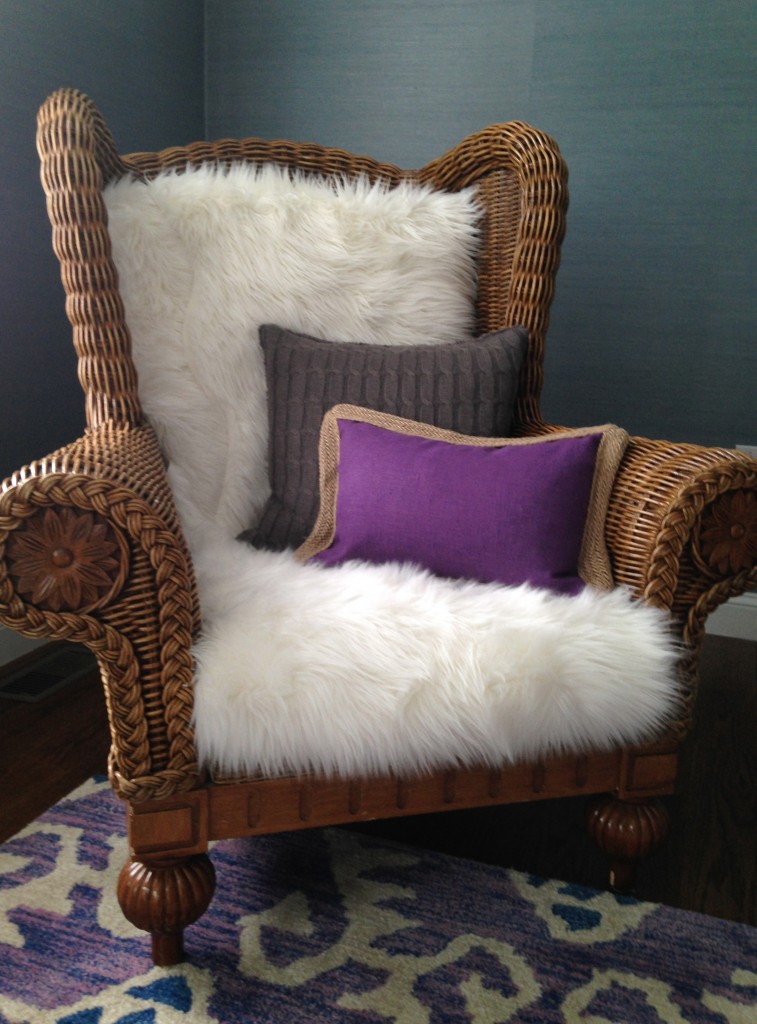 Don't you just want to crawl in there with a good book?  (My six year old is a huge fan of that)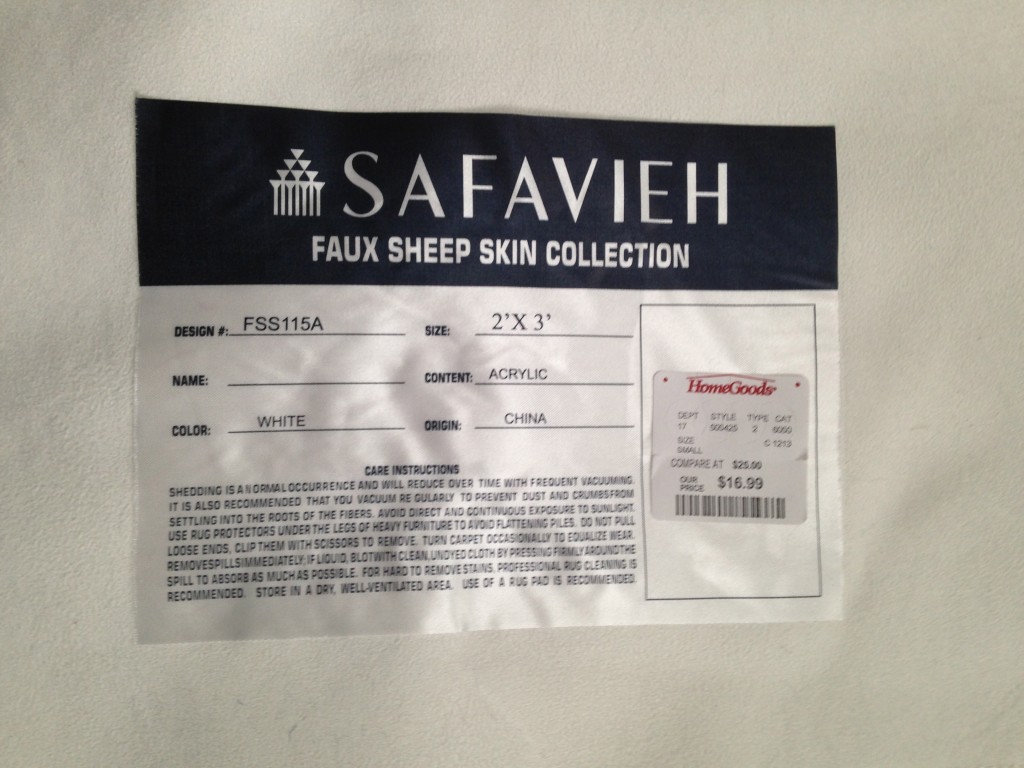 I only needed 3 of these and for $16.99 I recovered my chair for just over $50.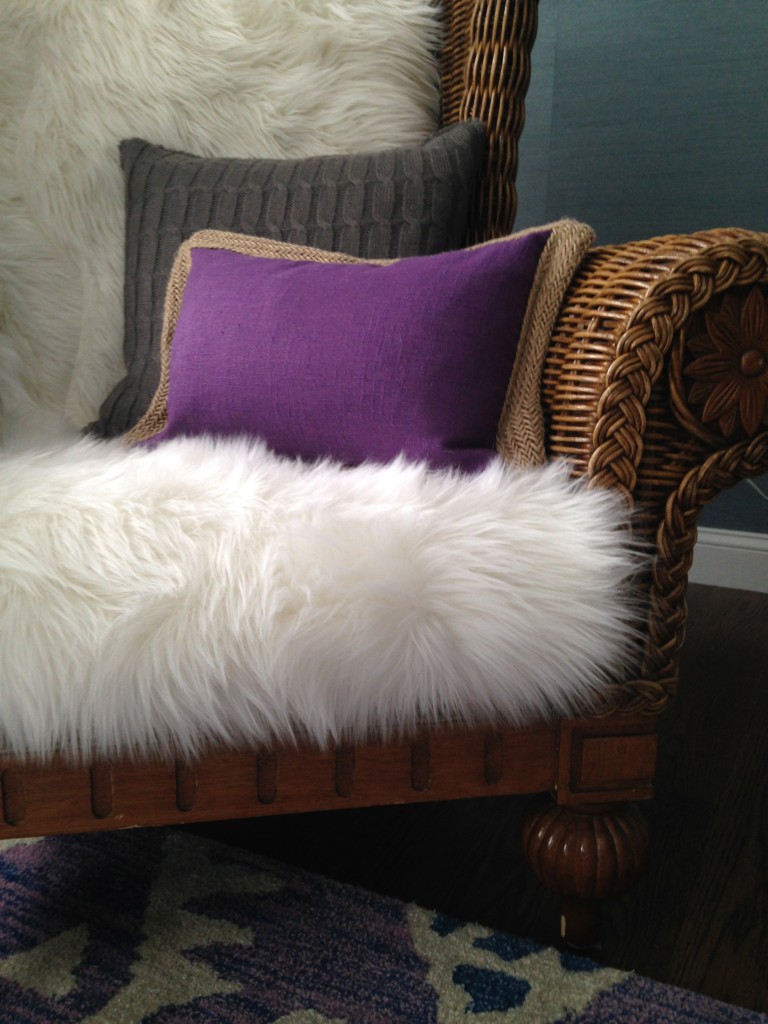 All in, this chair cost me a little over $100 and I love how it feels in the space!  Gotta run…I have a book to finish reading.