A little facebook post on Wednesday has prompted me to dust off this old blog and show you a few of the decorations around my house.  So here is the Holiday Home Tour 2013…come on ovah!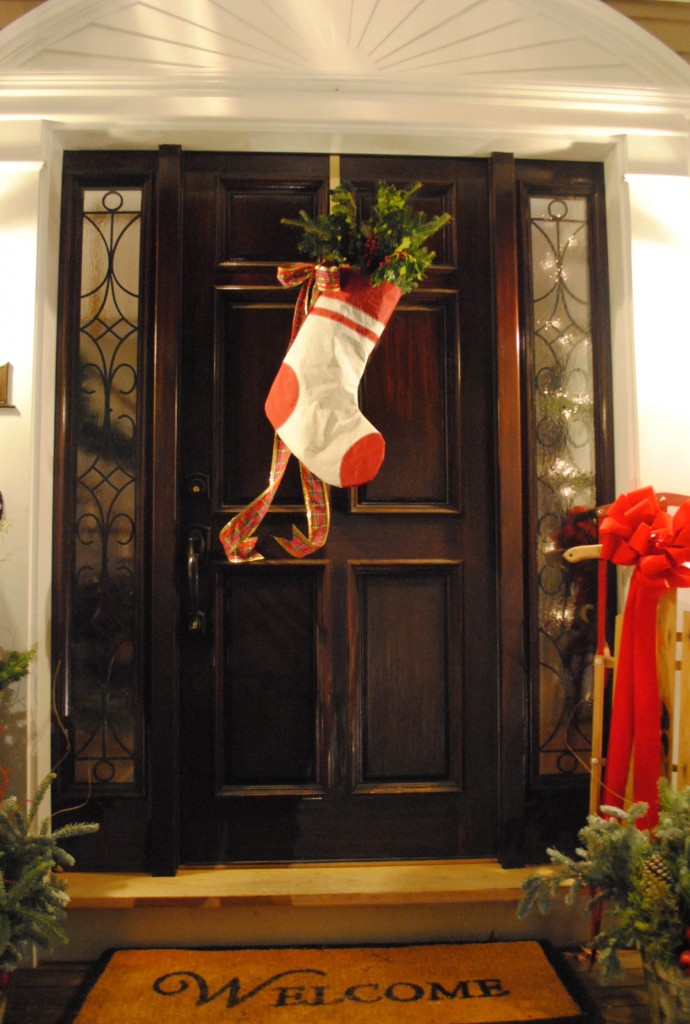 If you stick around, I will be posting more shots of each space in separate blog posts, but here is a sneak peek of a few of my favorite spaces in our home this year!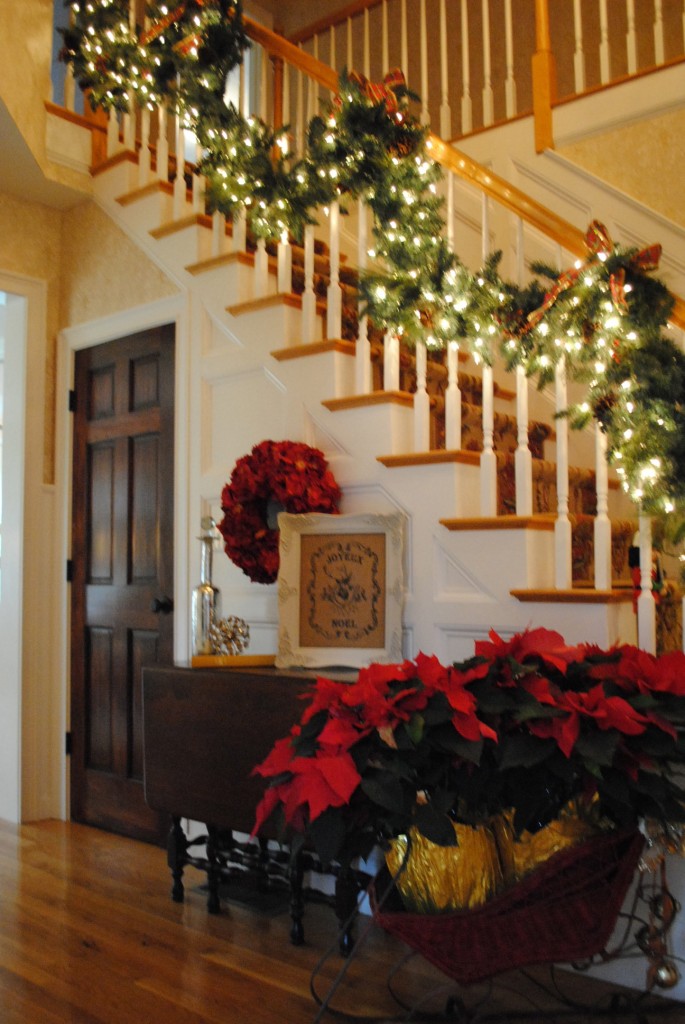 FOYER – Every year we fill our antique sleigh with two extra large poinsettias.  Such a fun unexpected impact in the space!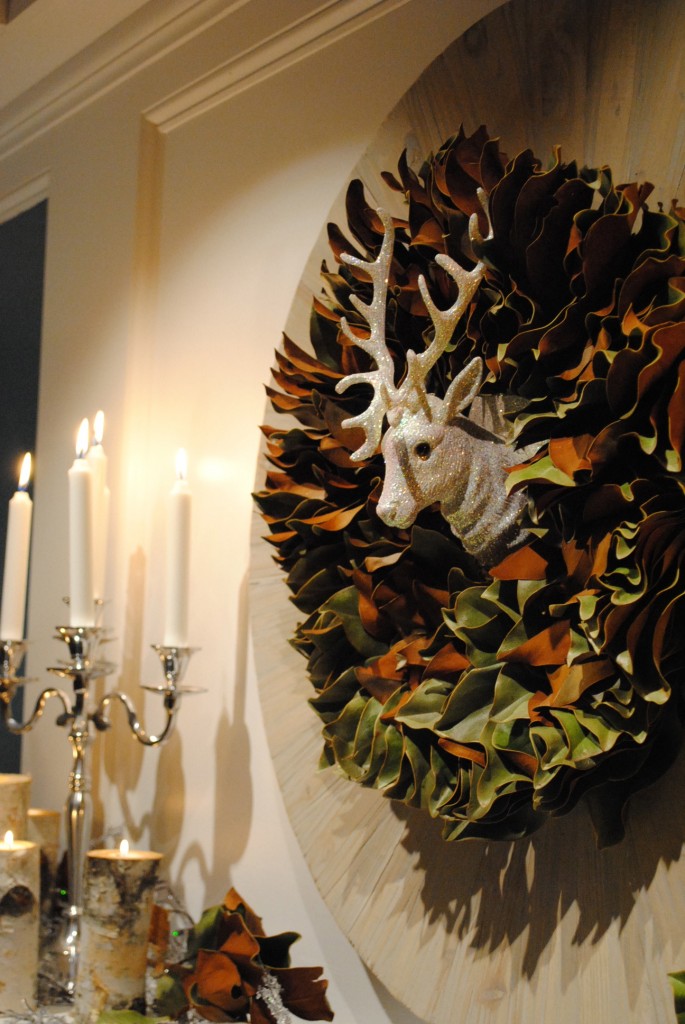 FAMILY ROOM – This year I topped my mantle with fresh magnolia and loads of candles.  I love mixing  the rustic birch candles with fancy silver candelabras.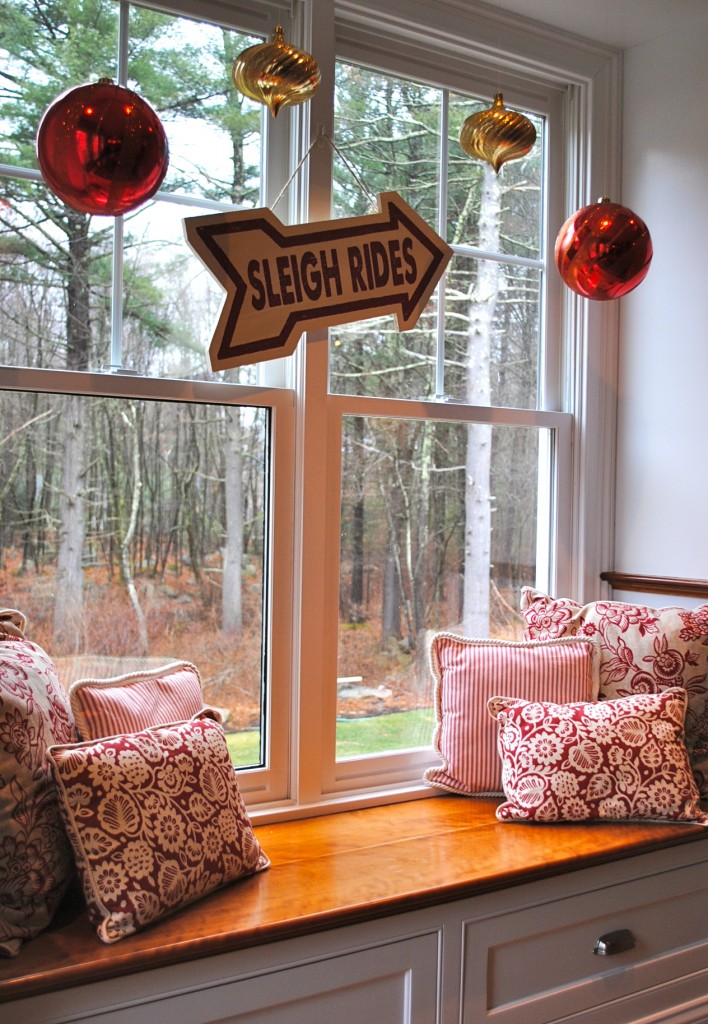 KITCHEN – Sleigh rides in the backyard…for real!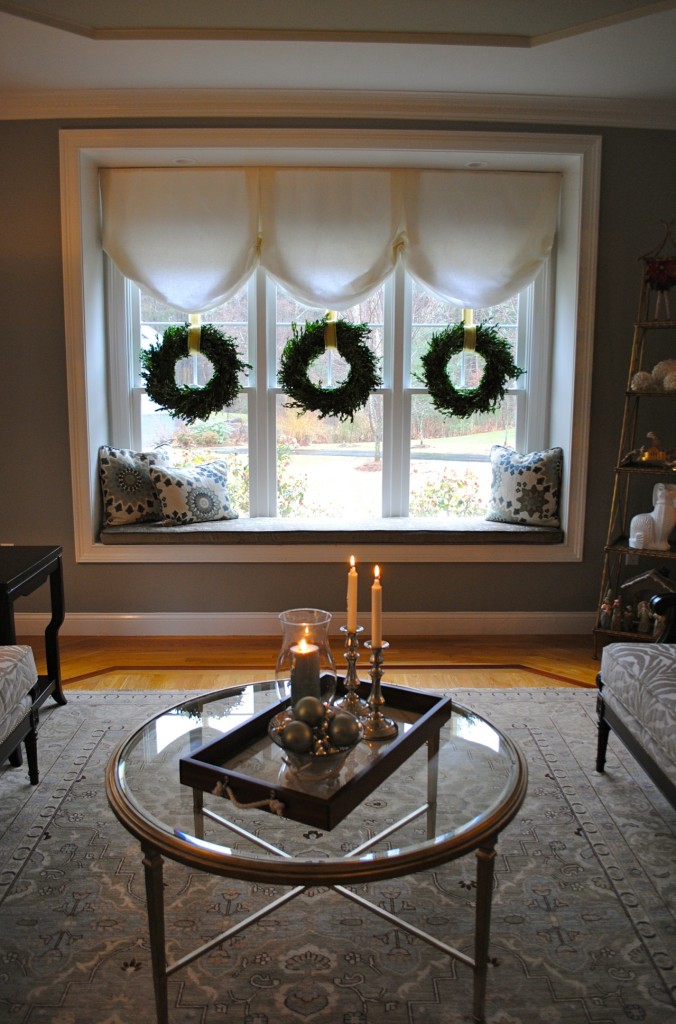 LIVING ROOM – See how the MK Coastal tray fits in a totally fancy non-nautical space?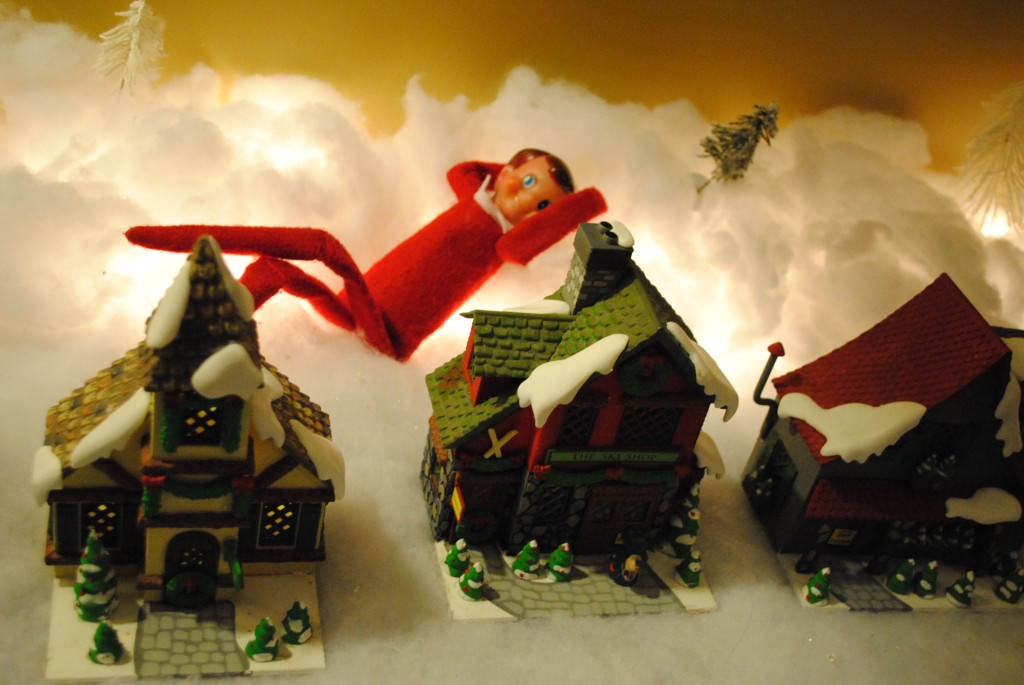 HALLWAY – Our Elf on the Shelf is kickin' back in the village from my grandmother.  Does your snow glow?  Check back to see how I do it.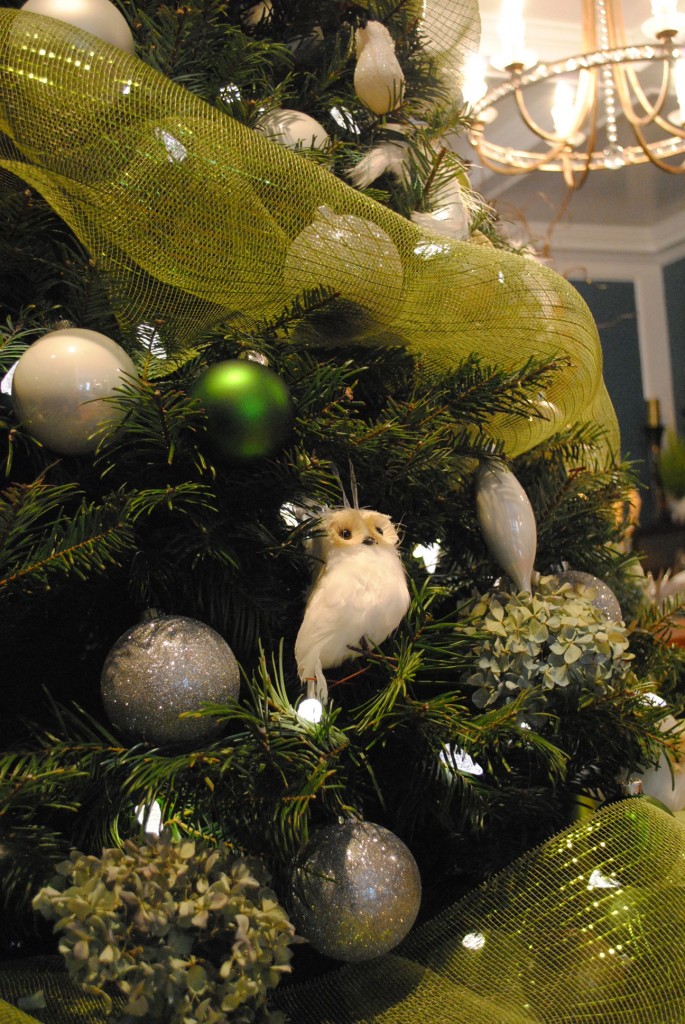 TREE #1– We have two trees!  My "fancy" tree (as my kids like to call it) is decorated in silver, gold, white & green and finished with dried  hydrangeas.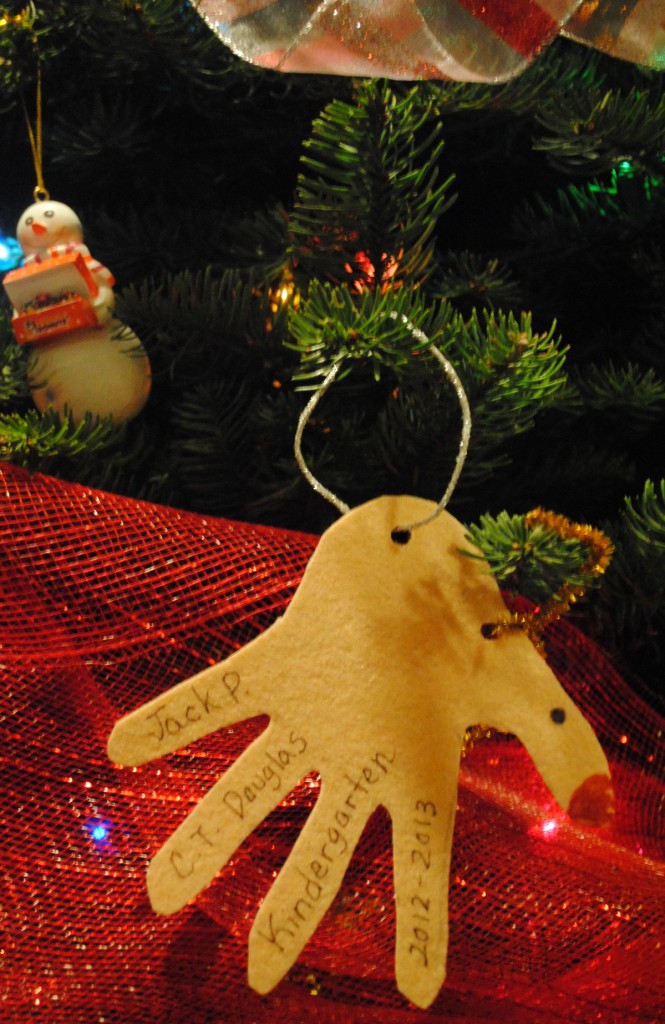 TREE #2 – Don't worry, my kids aren't deprived…we have a FUN tree too!  Loads of handmade ornaments and even a few from my childhood!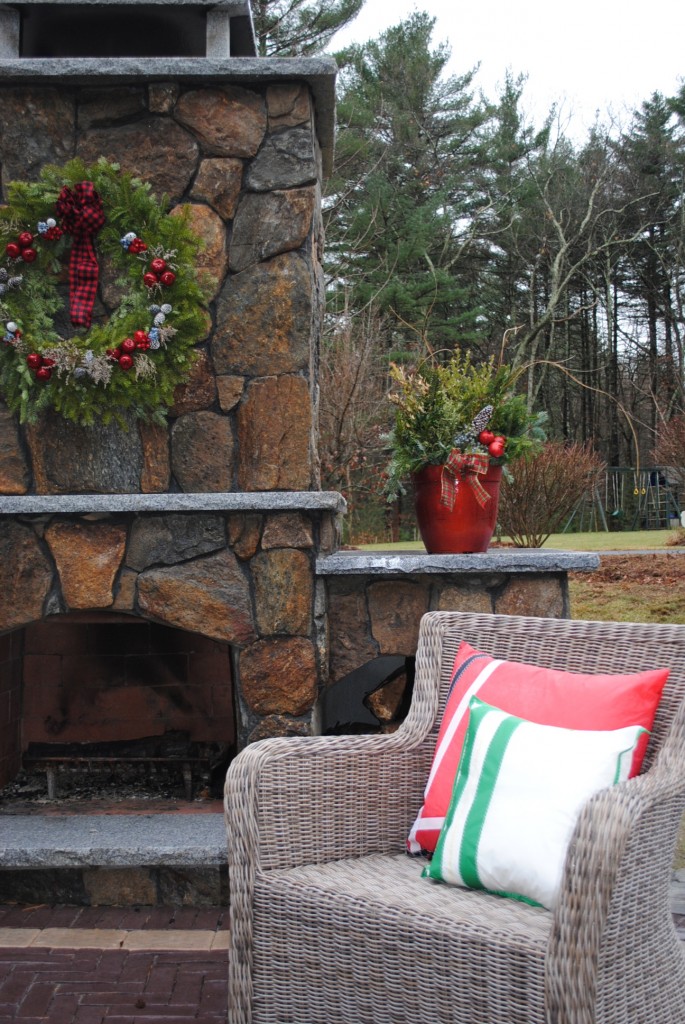 BACK YARD – We even decorate our other fireplace outside!  Do you like the red and green MK Coastal pillows?  Check out our website, and you too could have some in your home.
Well, there you have a sneak peek!  Check back soon for more posts from the rest of our home.  Let the frantic "decorate my house" phone calls begin.  Happy Holidays!