My boys love to get involved with the decorating for every holiday (I wonder where they get that from?!?)  and I love finding things for them to "help" with while we are scurrying around the kitchen getting ready for our guests to arrive.  Every year we set up a "creation station" on the coffee table and I put them to work while they watch the Thanksgiving Day Parade.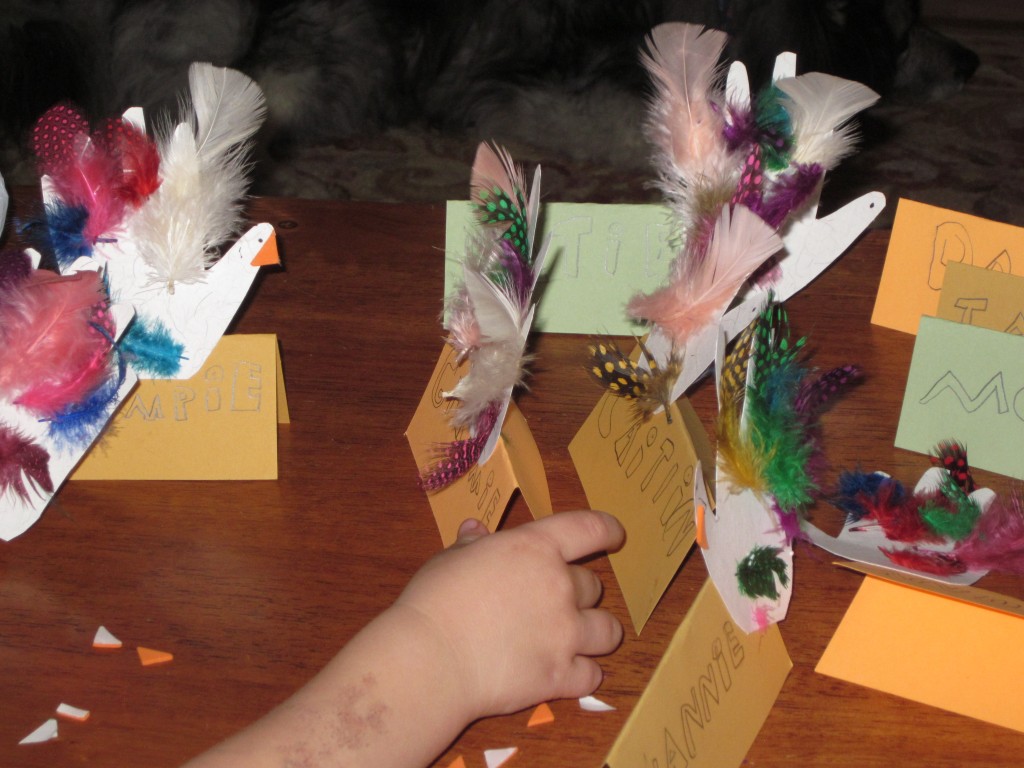 Last year my oldest came up with the idea for these adorable turkey place cards. (Ok…maybe he did get a few pointers from his mom)  He also discovered how to make bubble letters a few days earlier…so this was his big debut!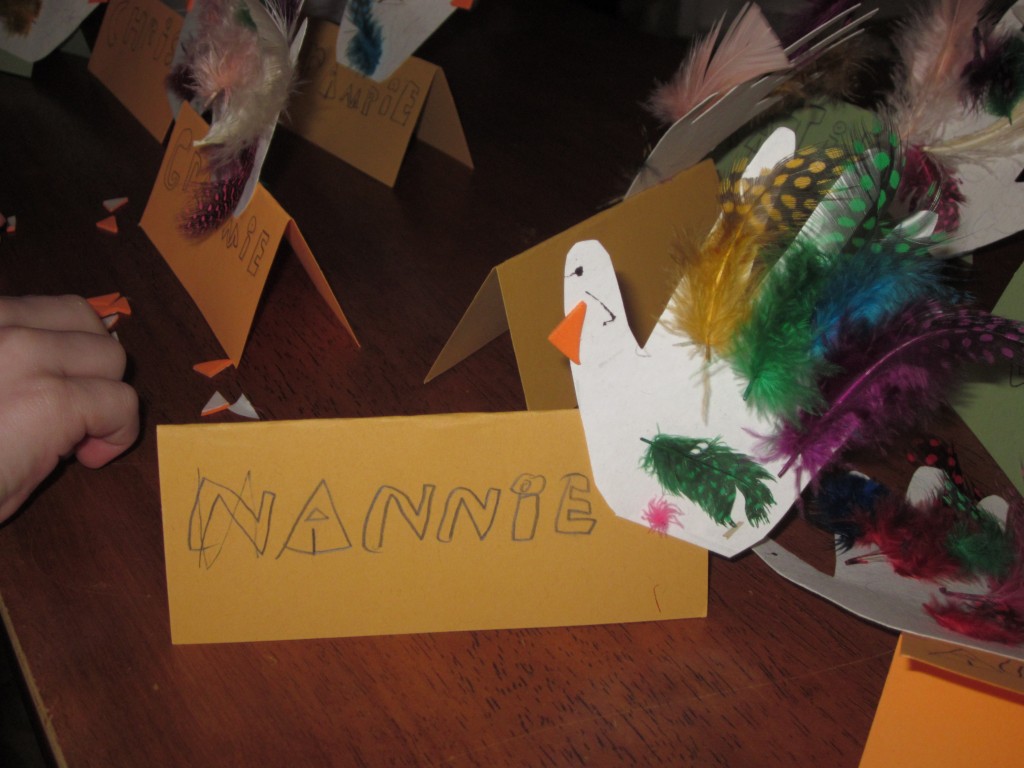 I'm hoping one day I will be organized enough with photos of all of our guests to make these adorable napkin rings featured in Family Fun.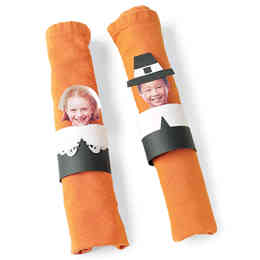 The "Big Kids" are always dying to graduate to the adults table…who wants to be stuck with the babies anyway!   Well, with some of these super cute ideas from Fiskars, even the grown-ups will want to switch tables!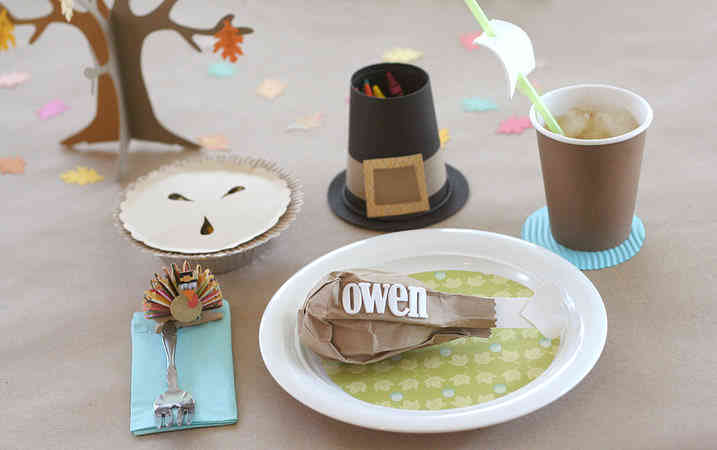 And while you are at it, check out my friend Sarah's column, for an adorable idea for putting the 'Thanks' back into Thanksgiving for your kids this year!
I hope you and your family have a wonderful Thanksgiving day.