I have a cousin who is pretty amazing.  Not only does she have four kids, but she home schools all four kids, in a log cabin in the woods of a small seaside community in Maine.  It's like Little House on The Prairie…for real!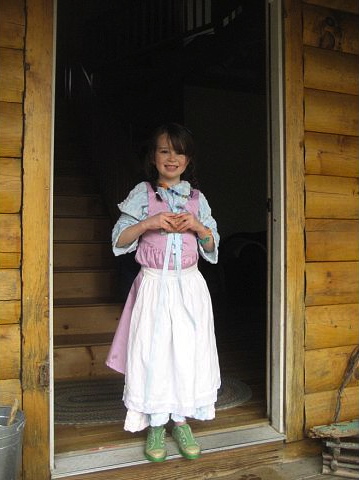 I make the five hour drive with my boys once a year.  I always look forward to our time together and appreciate how we live such different city mouse / country mouse lives.  I love the coziness of the wood stove heating her home and the convenience of the fresh eggs in the morning.  Although, if you know me, you'll know that I'm not a real "outdoorsy" person.  The closest I've been to camping is when we lost power for 5 days (twice…and let me tell you…you can hook up a lot with a little generator).  They love to laugh at how I'm so NOT a Mainer!  Maybe I do sprint from the car to her front door if we get home after dark (They HAVE bears in them woods!) but all that aside (I wonder what new farm animal they will have this year?!?) Kelly has a wonderful eye for cottage style decorating.  I swear her home could be in a magazine!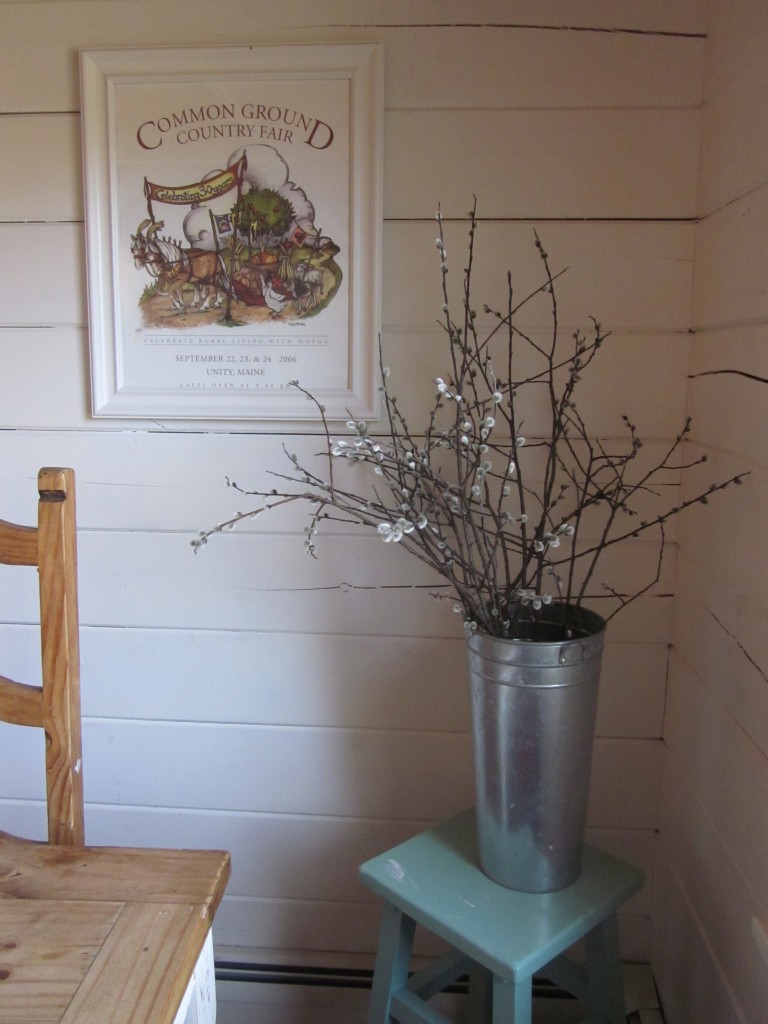 She uses such simple things and makes them look so elegant!  She also has a keen eye for antiques. And let me tell you, they certainly do have tons of amazing antique stores up there, but that's another post for another time!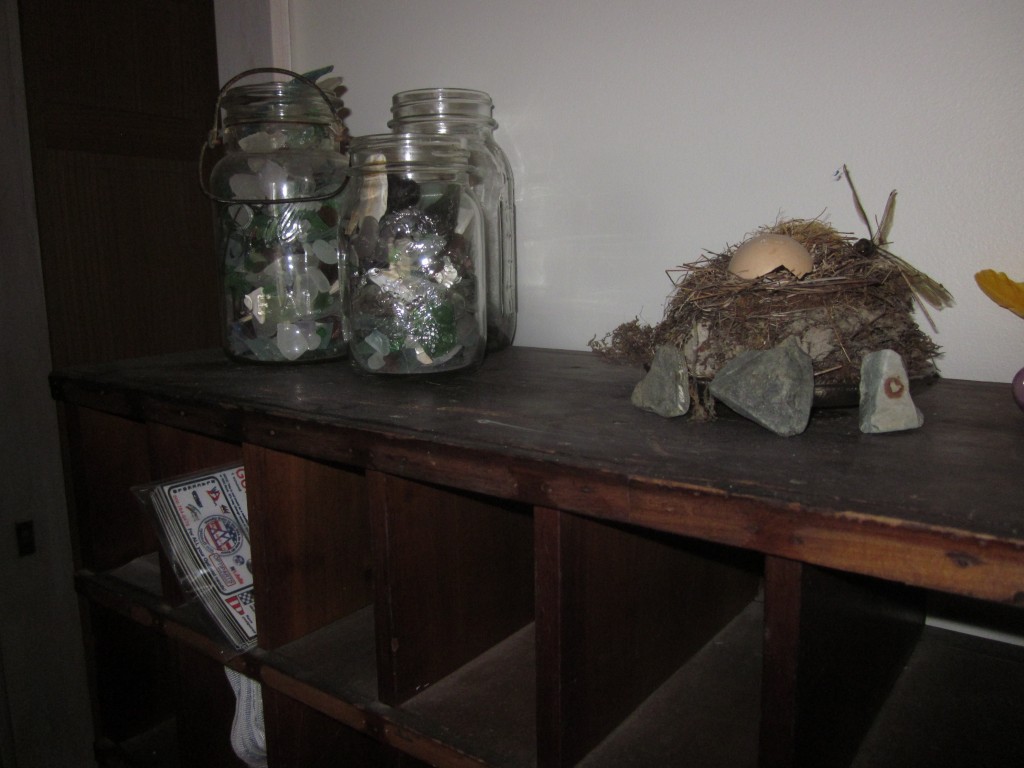 Here in the hallway she used an antique apothecary cabinet.  The kids can put their stuff in assigned cabinets while their sea glass collection adorns the top.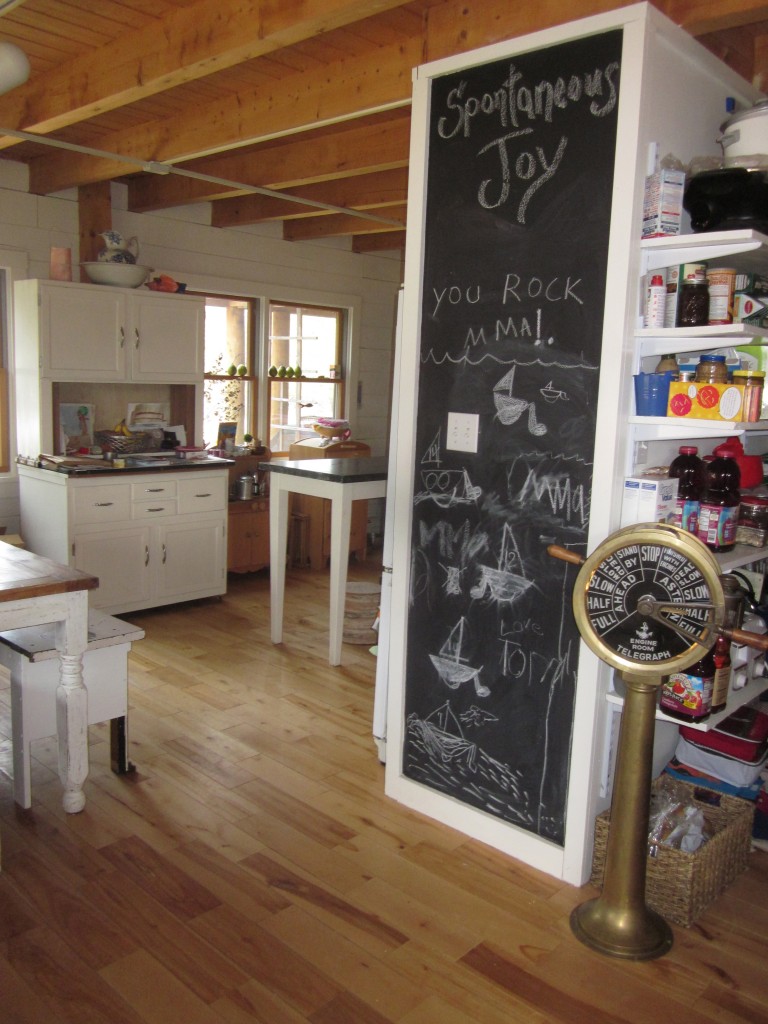 Kelly's cozy kitchen seems to be an ever changing work in progress.  Every time we visit, wether its the layout or an antique, there is always something new!  Even the bench in her kitchen was repurposed from pieces of our grandparents old piano.   I also love all the nautical elements, as her husband is an olympic sailor!
But what sparked this blog post was her most creative mudroom…I just had to share it with you.  First of all, I love reclaimed windows!  Here she used a robin's egg blue paint and backed the window frame with a complimenting nautical map.  It certainly makes a stunning coat rack.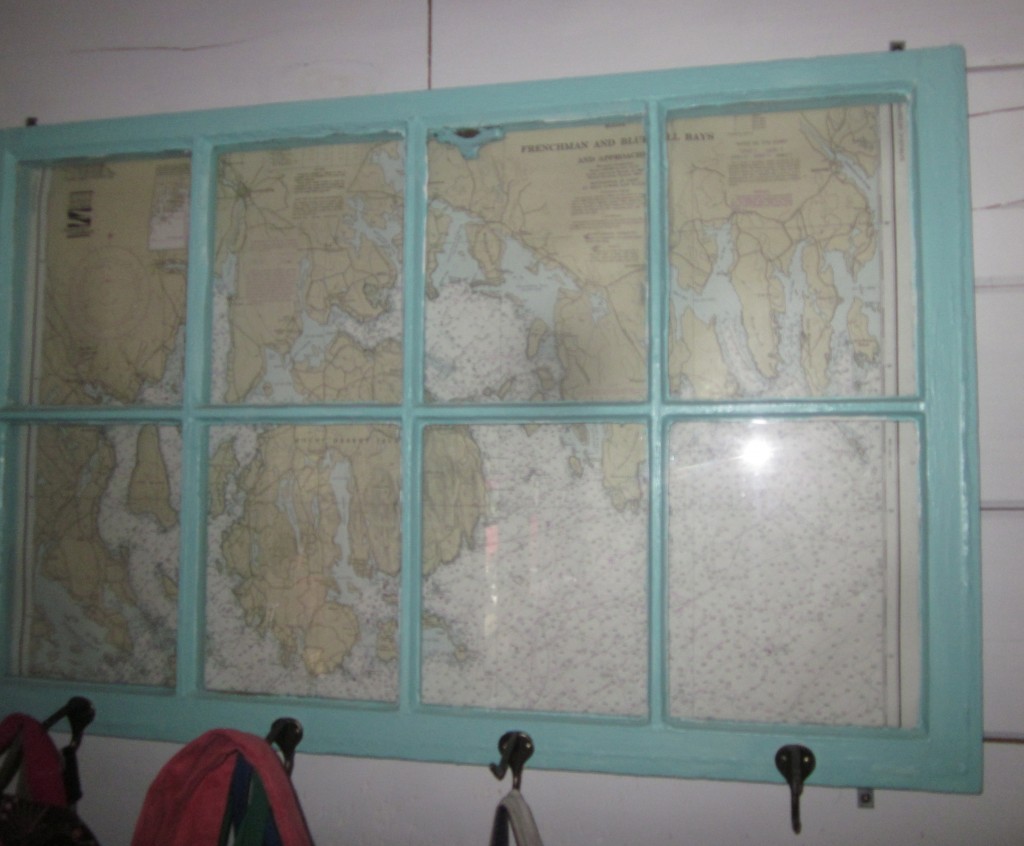 But the best part of all was on the opposite wall!  Paint cans are used as coat hangers…the perfect spot to store your hats, scarfs, and mittens.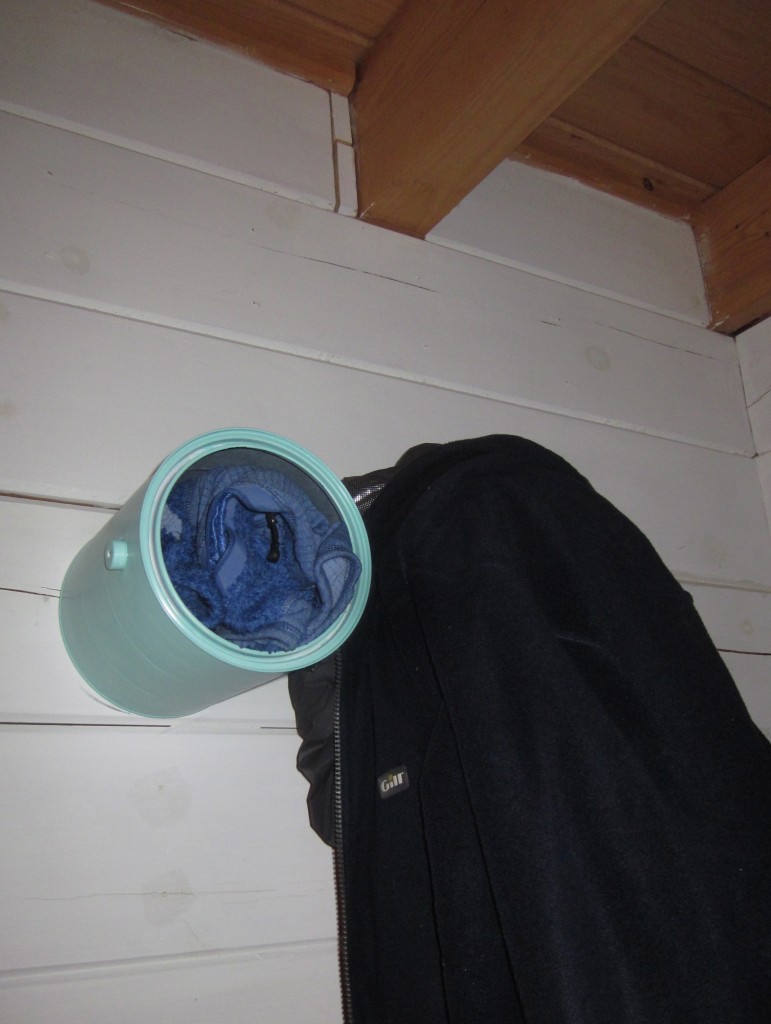 What a creative use of old paint cans!  Seriously…how many of these are filling up landfills?  And it's so easy too.  She cleaned out the cans, removed the handle, and painted them!  You can do it too by simply drilling a hole in the bottom of the can and attaching it to the wall in your mudroom (depending on how heavy your coats are, you might want to use an anchor).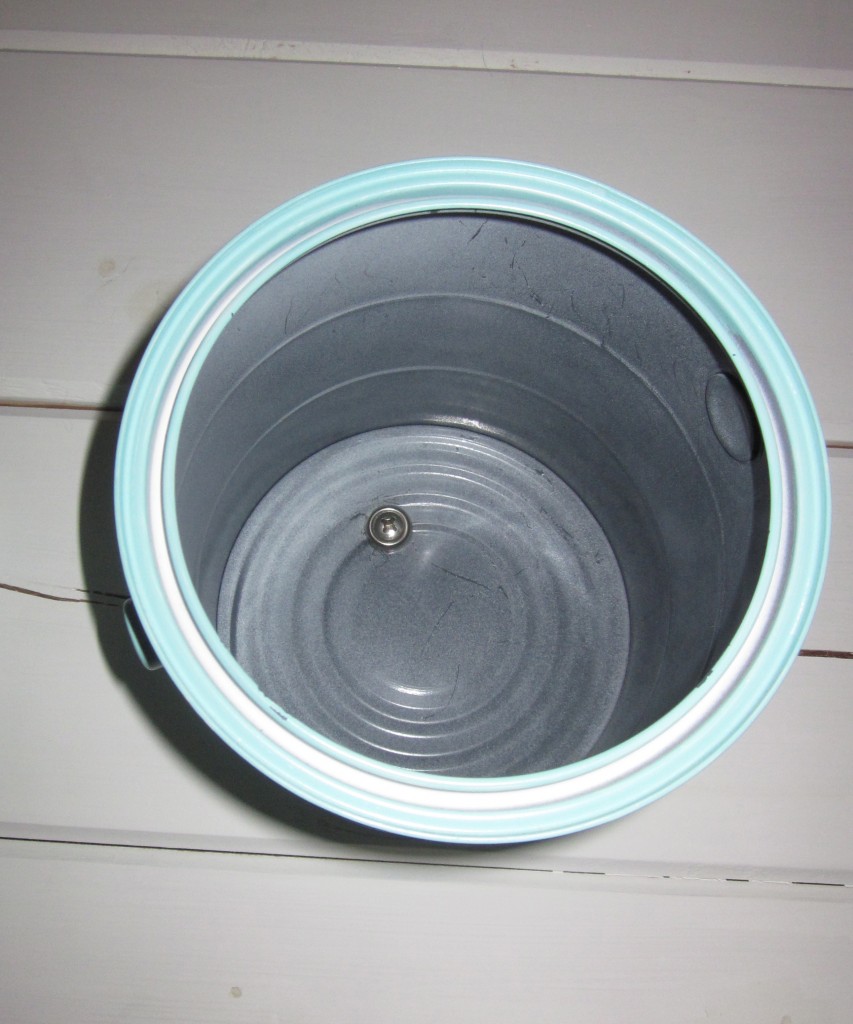 With these recent posts, this could be the month of the mudroom makeover!  Did this inspire you to do a Do-Ovah of your mudroom?  Do you have a creative mudroom that you'd like to share?  Lemme know…maybe you can be featured as a Do-Ovah guest Bloggah!