I love finding new ways to use old holiday decorations!  My mom was getting rid of this little piece of "Country Christmas" and I snatched it out of her donation bin.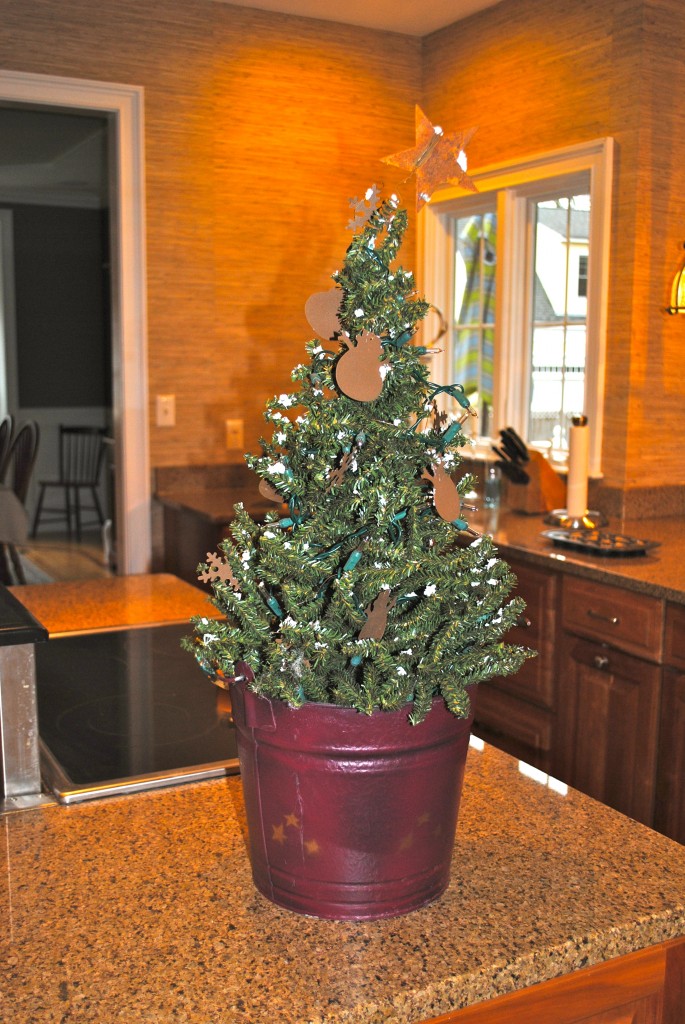 With a little spray paint and some new decorations I whipped this baby into a "brand" spankin' new tree for MK Design World Headquarters.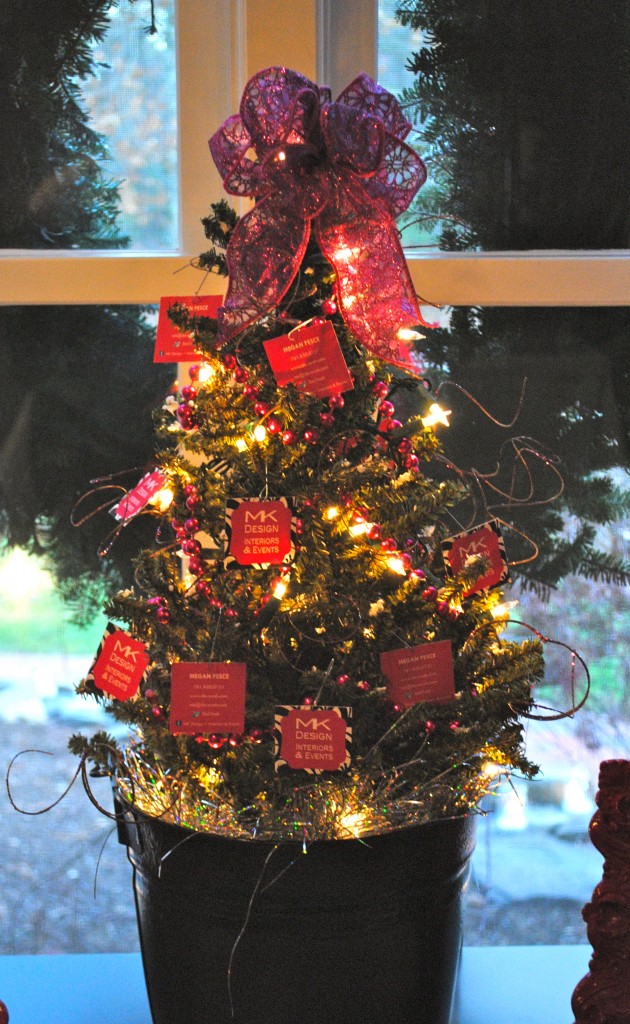 Now that's what I call branding!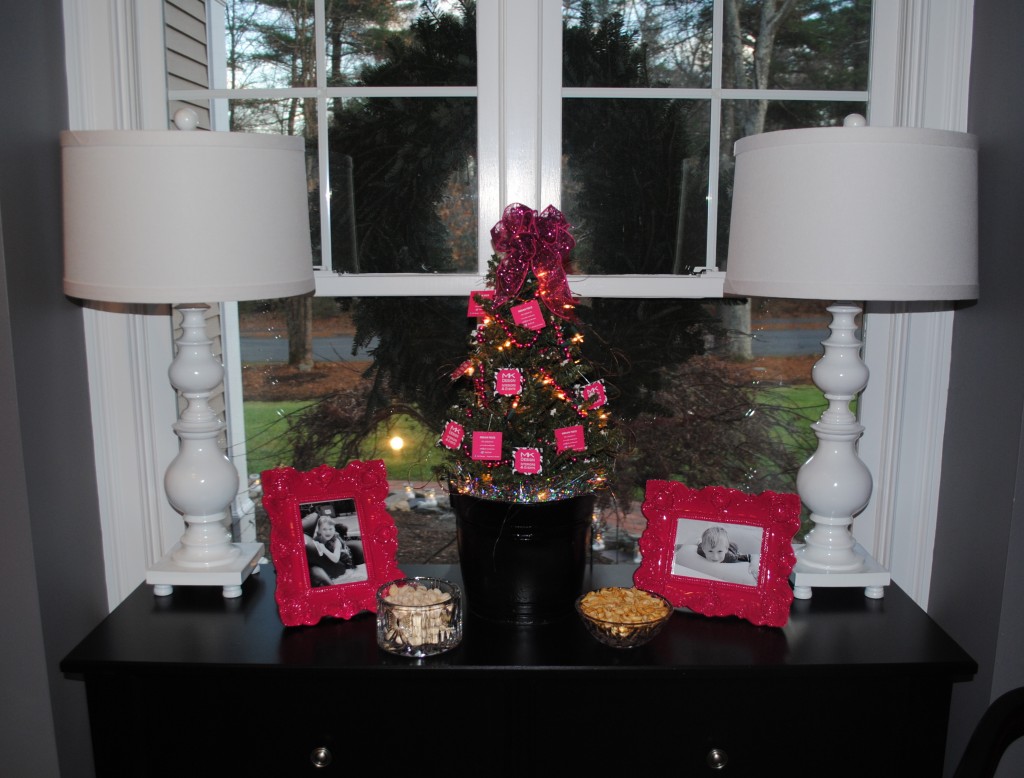 Do you decorate your office?  I'd love to see how you use your company logo to enhance your holiday decor.