Over the past month and a half I've put together SEVEN (no joke) parties.  Some were small, some where humongous, but this one…the last of them…was the funnest of them all!  Lordy Lordy my hubby turned 40.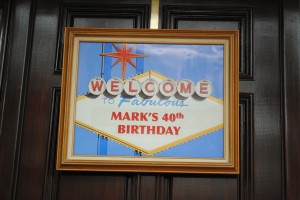 To say my husband likes blackjack is putting it mildly, and no card counting here, but man he is good!  So to have a Vegas themed birthday party was perfect for him.  Of course, I went all out with the decorations, and I promise that I'll share everything with you eventually, but today I wanted to show you the front door!
WELCOME TO FABULOUS…Salvation Army!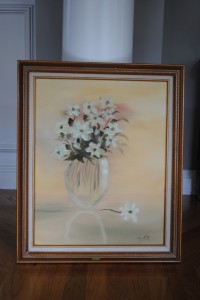 Yup, that's right…that beautiful frame and canvas was thrifted for only $7.99, and as much as I loved "dottie's flowers"  I had bigger plans.
Believe me now?!?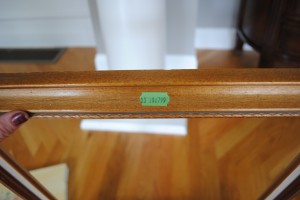 I simply popped Dottie's masterpiece out of the frame,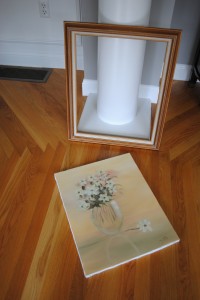 and used spray adhesive on the canvas and attached the little somethin' I whipped up on Photoshop.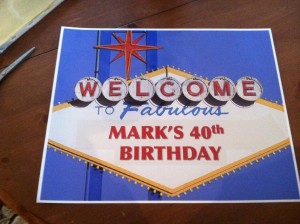 For a total of $28, my front door was ready to greet our guests!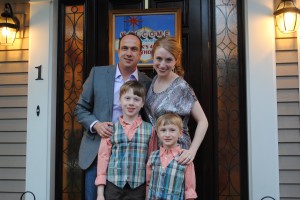 Happy Birthday Daddy!
(Side note: those two little ones were sent home with Nannie after a few lessons of roulette, black jack, and craps.  Look out world, we've got a couple of sharks on our hands!)