Sometimes long term clients become life long friends!  This weeks client was just that.  She hired me several years ago when she was building her dream home.  We've finished several rooms, but finishing the master bedroom hadn't been a priority…well that was until we wound up spending serval hours up there having "girl talk" during a get together with a group of friends…but that's another subject for an entirely different blog.  Anyhoo, back to THIS space.  The room has a very calm feeling and I wanted the art I brought into the space to reflect that serenity.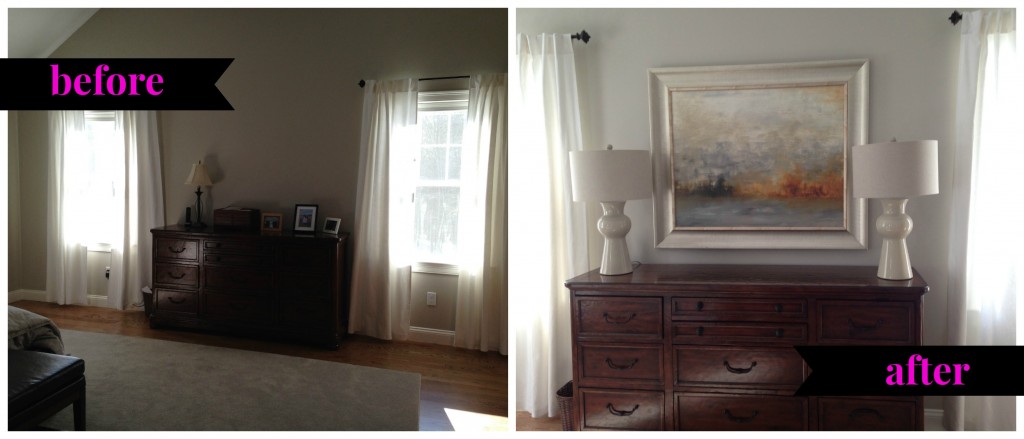 This oversized framed painting does just that.  My client told me she would have never even looked at those lamps…but don't they look great in the space?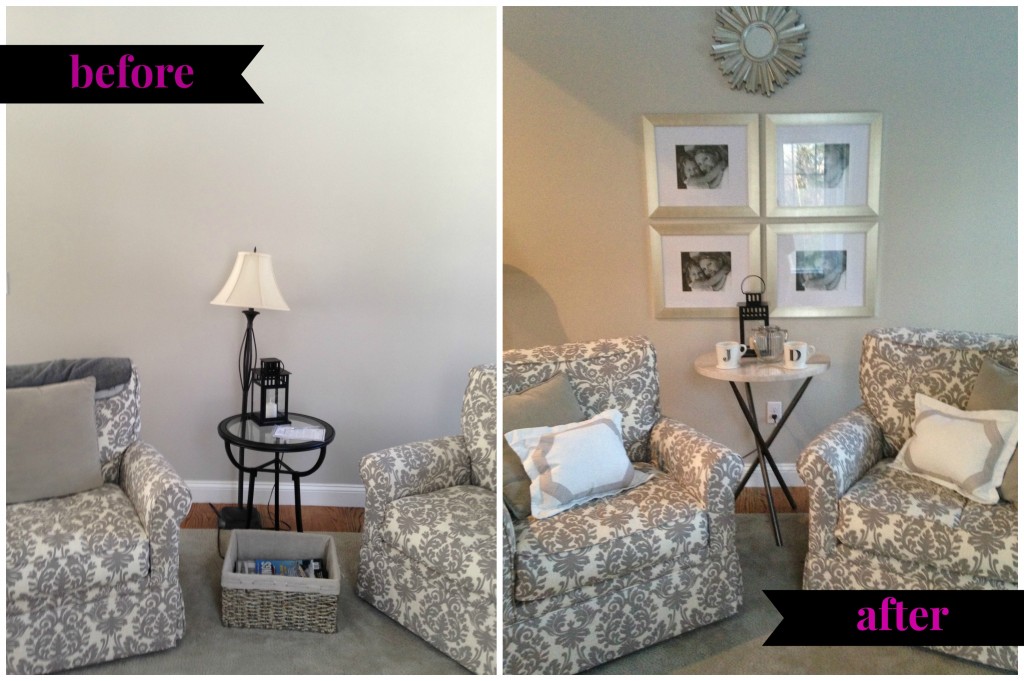 The seating area on the other side of the room was a big blank slate.  My client recently had family photos taken and I decided that this would be the perfect spot to load up with frames.  (She gets stuff done quick…so I'm sure the frames are already filled with the photos)  Oh, and be careful when hanging this type of a wall collage…accidents happen!  I also replaced the table with this marble topped beauty.  Finally, I carried that sunburst mirror theme to the wall above the table across from the seating area.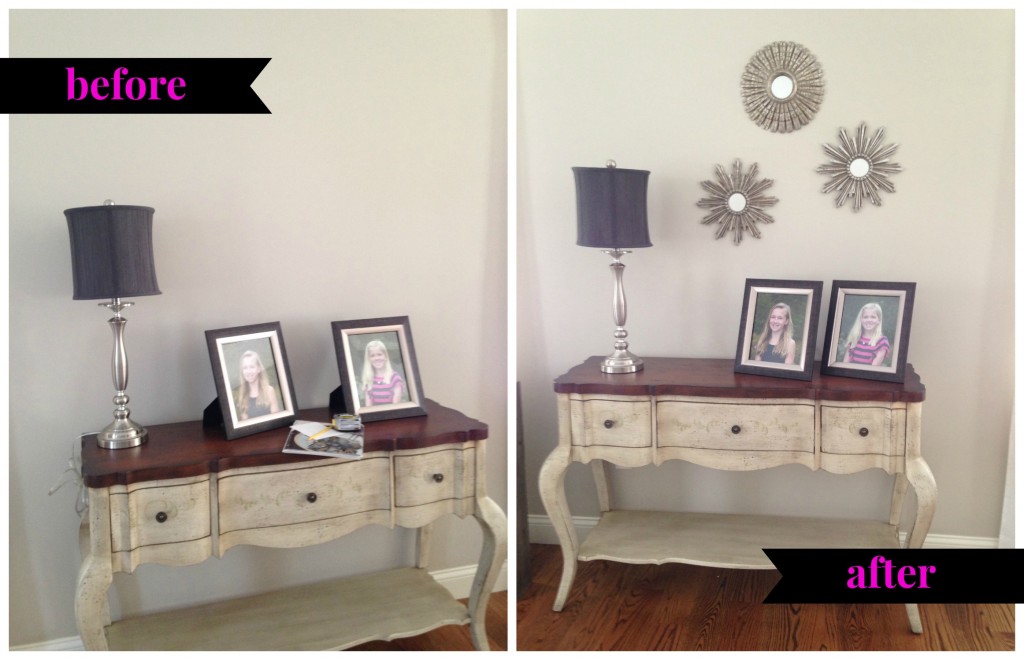 I love the transformation!  This whole project was completed with Home Goods finds (from Acton, Westford & Bedford) and breaks down like this:
Large Art $175.00 Clearance Price
Lamps $59.99 each
Large Sunburst Mirror $39.99
Silver Frames $12.99 each
Marble Top Table $69.00 Clearance Price
Pillows $24.99 each
Starburst Mirrors $29.99 set of 3
With just a few small changes, your space can be transformed!  Anyone heading to Home Goods this weekend?