It's January, the time for clean outs and reorganization, and the perfect time to share with you my "not quite enough room for true built in lockers faux locker concept" or, simply put, The Mudroom Do-Ovah!
I entered the side door of my clients home to this…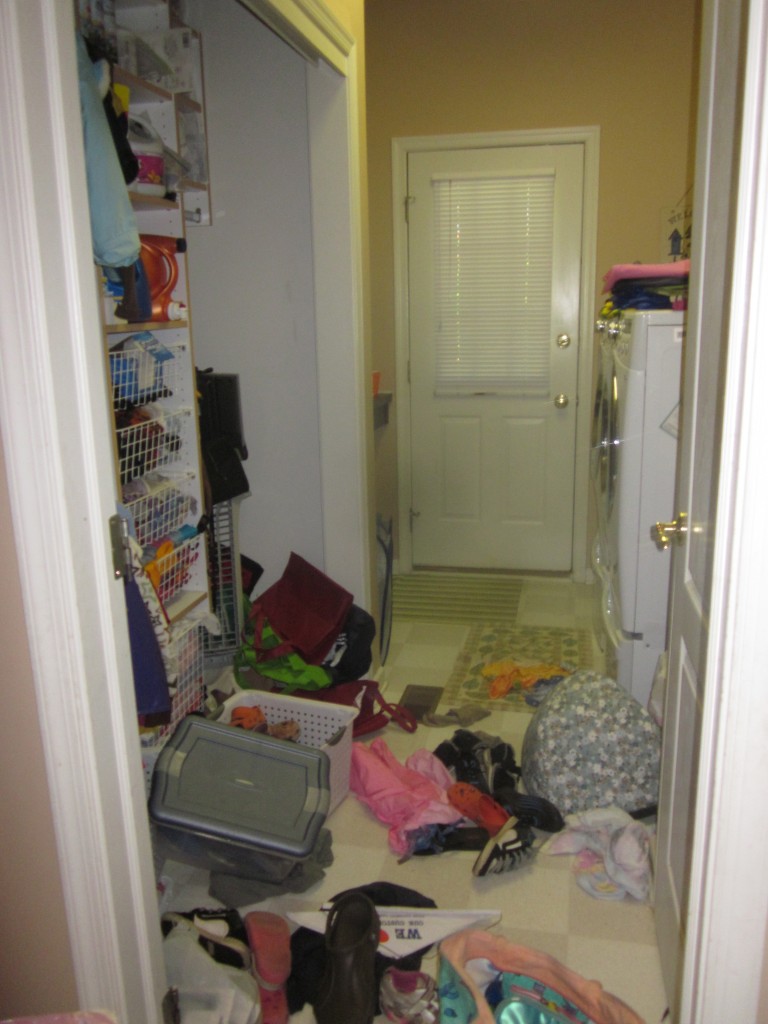 The true clutter of a busy family with lots of kids, but certainly not the first impression you want for your home (unless of course you are a wicked huge fan of Hoarders).  Here's the thing, they really wanted to be organized but didn't know exactly where to begin!  Her futile efforts were not working for her family.  She had some bins for shoes and had already taken the double door off the closet…it was a start…but it was not working because there was not a system in place and they were trying to cram way too much into a relatively small space.  She also wanted built in lockers but was unwilling to give up the rest of the closet storage…the Do-Ovah Dilemma!
We grabbed some trash bags and went to work!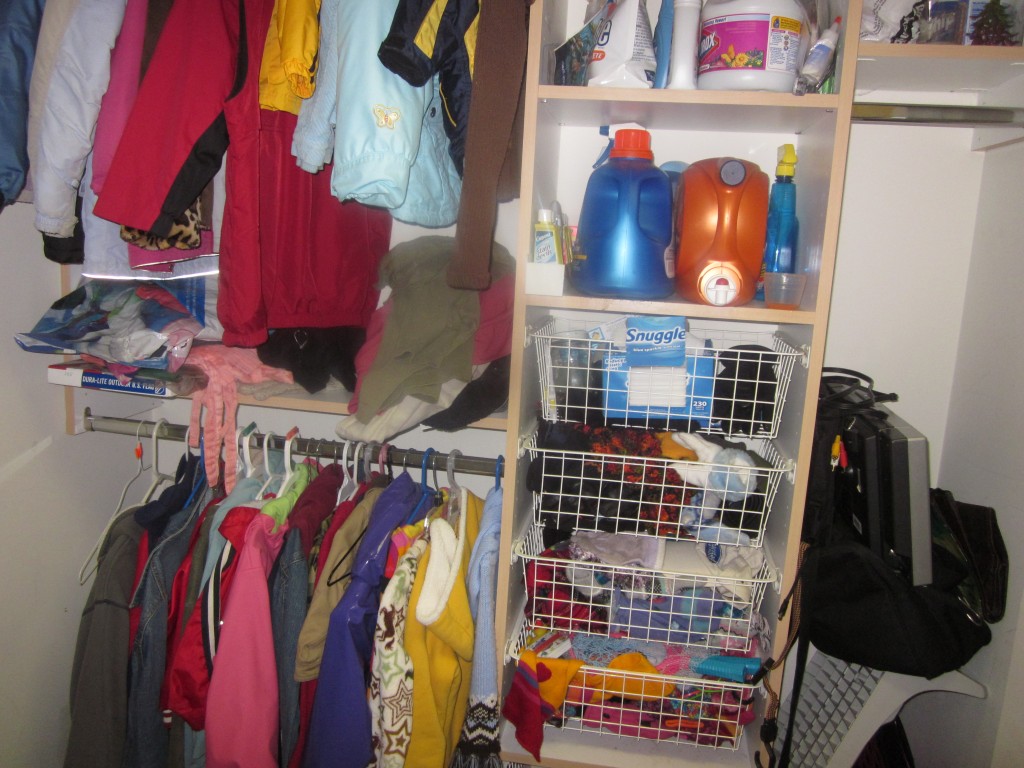 Kids + Hangers = Total Mess
It's simple word math really!  All of those coats crammed into that small space…come on…the kids are running in the door from school grabbing a snack and going to play.  They will not even look back to see if, by some miracle, their coats didn't fall off the hanger and onto the floor.  I know you know what I'm talking about!  So, the solution is a system that works for  everyone.  First, we cleared out all the coats and only kept the ones used for that season.  Then we took out the bar from the lower level of the closet.  I found some hooks that reminded me of the inside of a locker.  I wanted something that could easily hold two coats without them sliding off onto the floor.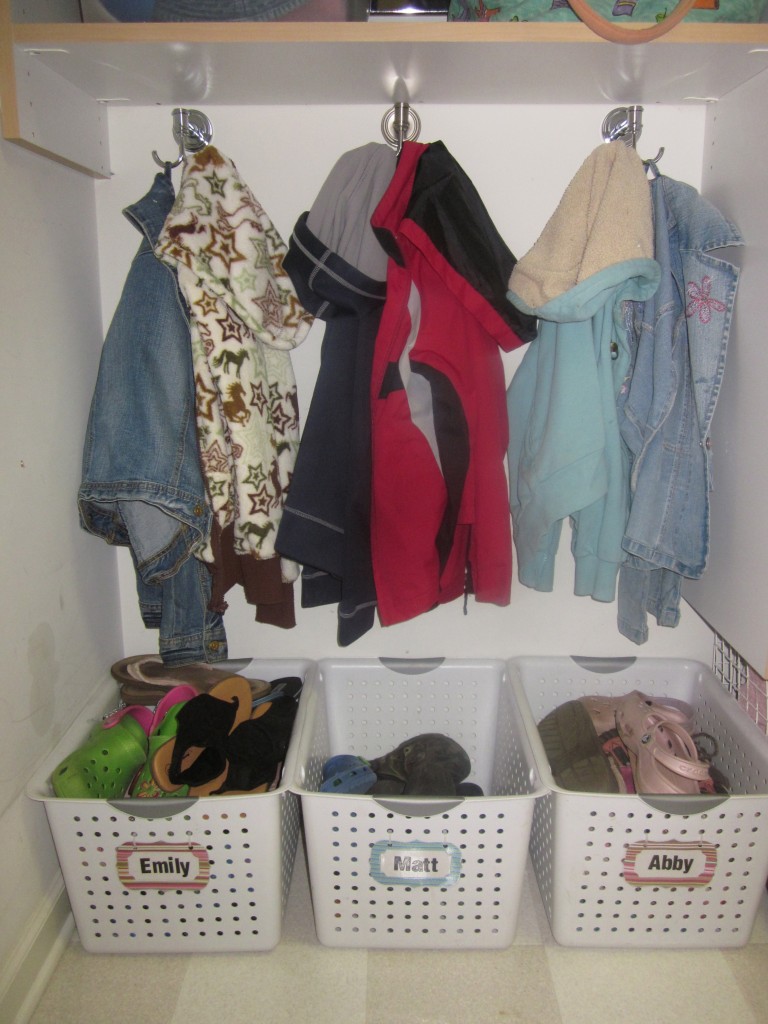 After the coat situation was taken care of, it was onto the shoes!  (Um, isn't it funny how the sisters already have way more shoes than their brother?!?)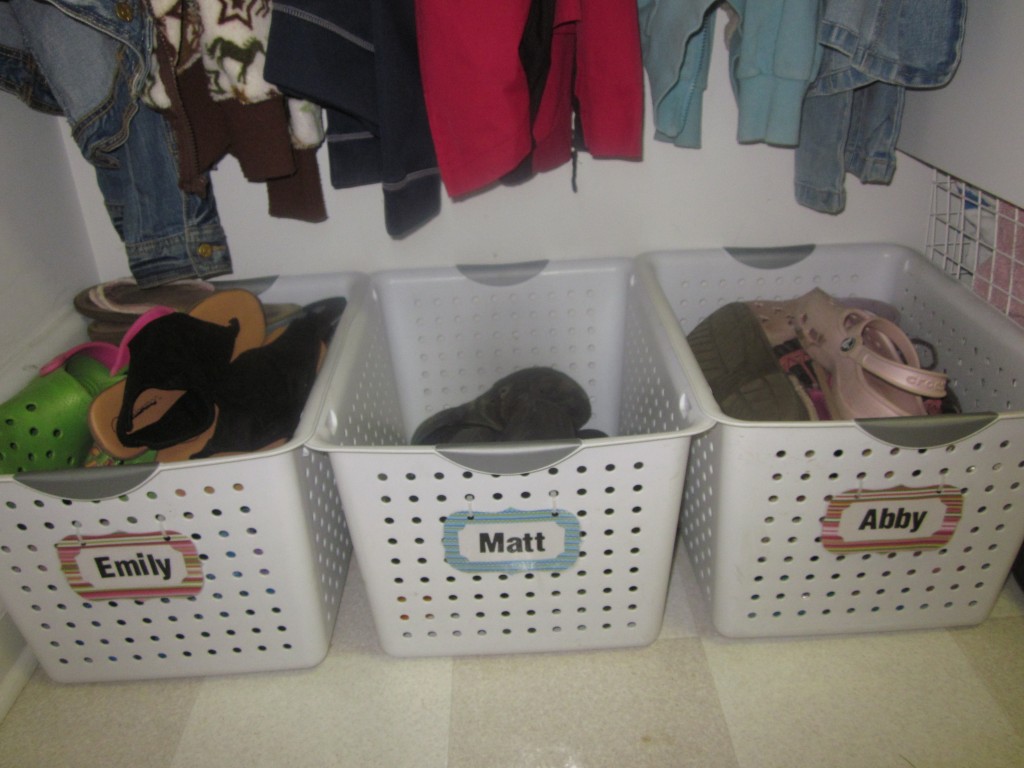 We reused the baskets she already had but this time assigned a system.  We placed it under their hooks and labeled each bin. (So simply done with scrapbook paper & letter stickers.  I attached them with zip ties after I laminated them so they would hold up to the wear and tear I knew they'd be getting)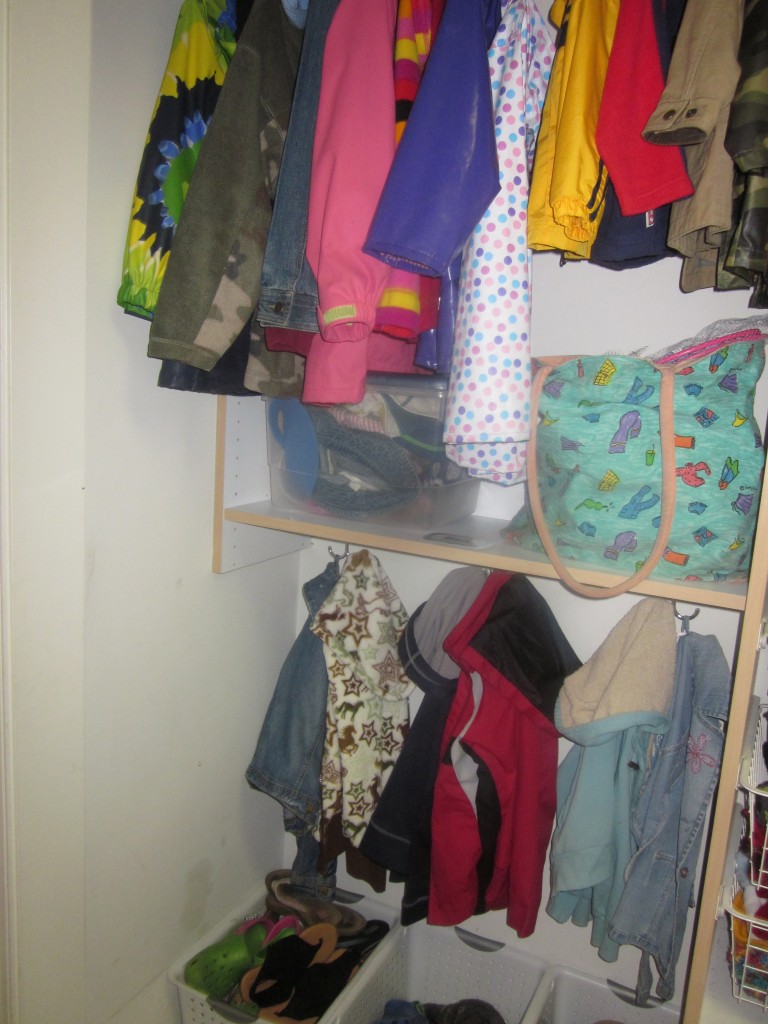 And just like that we were were organized, with a place for everything & everything in its place!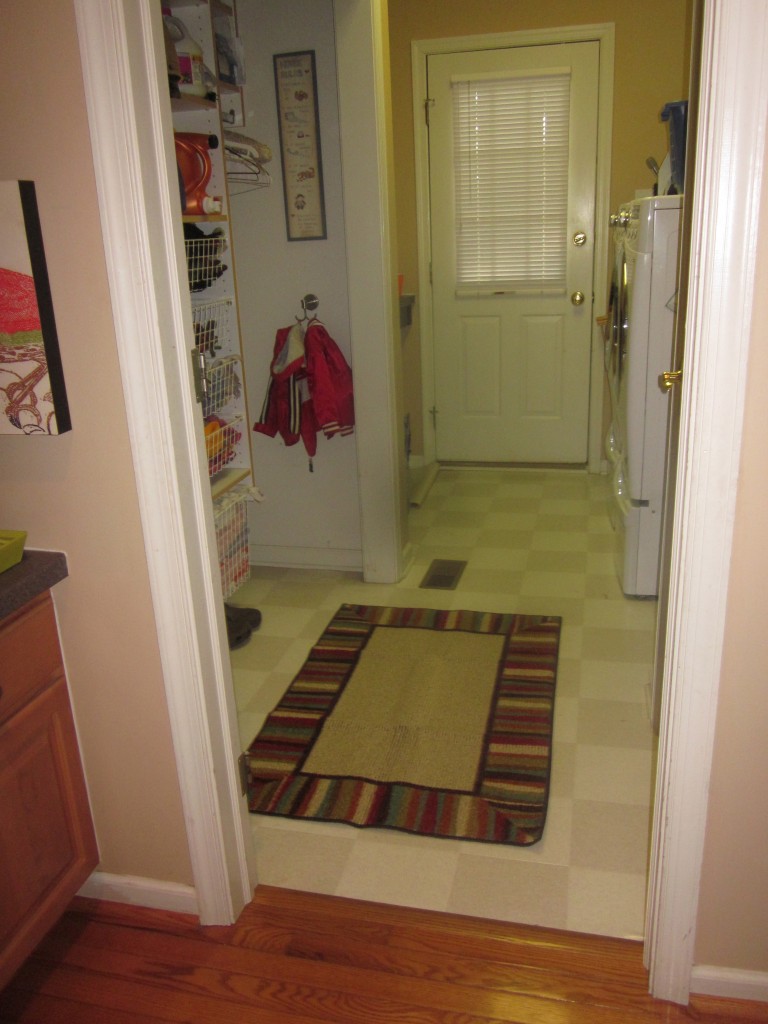 The Mudroom Do-Ovah is done, complete with a "locker system".  Coming home to this would certainly keep a smile on my face!