Happy Valentines Day!
Today is all about love and I wanted to dedicate this blog post to my my wonderful clients who trust me enough and allow me to do what I truly love.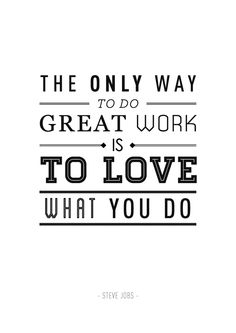 And I also love this blog (even if I don't update it quite as often as I would like… cue blog guilt setting in) But really, I love to write these fun little pieces and I especially love when you guys comment back when I ask for your opinions.  Remember the Million Dollar Bed Skirt blog post I shared last April?  The bedskirt was going to coordinate with this crazy 7 foot headboard we created using a fun Schumacher fabric.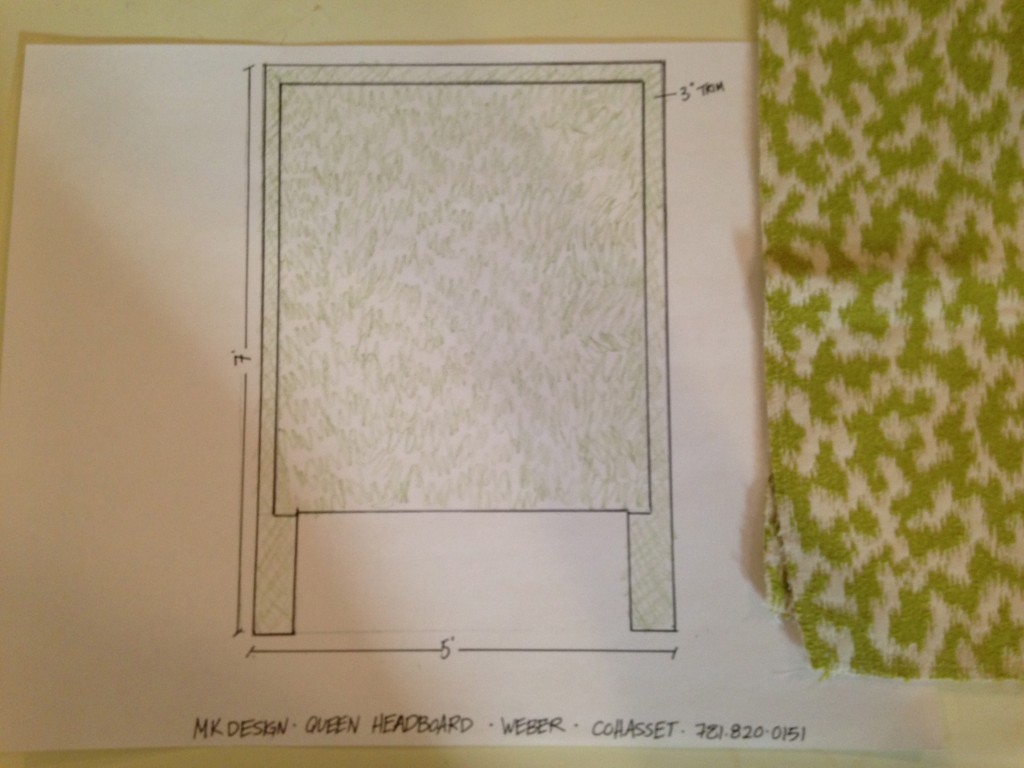 Well, although it's been a while I can finally show you the "winner"  (Full Disclosure: the client picked the one she liked.)  So here's the before…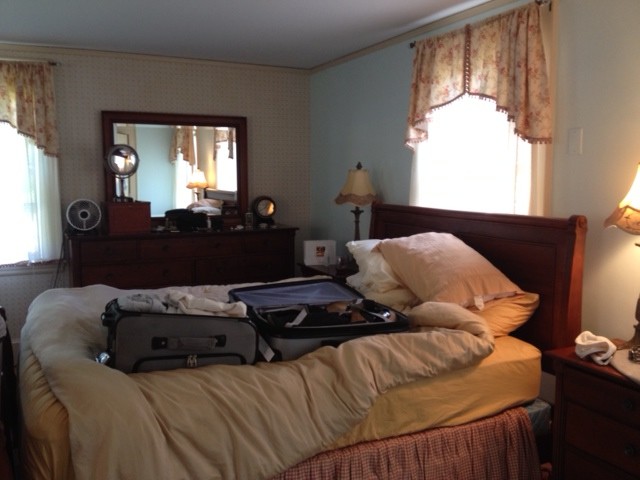 And here's the Aftah!  MDBSA #7 (Million Dollar Bed Skirt Alternative) was the winner.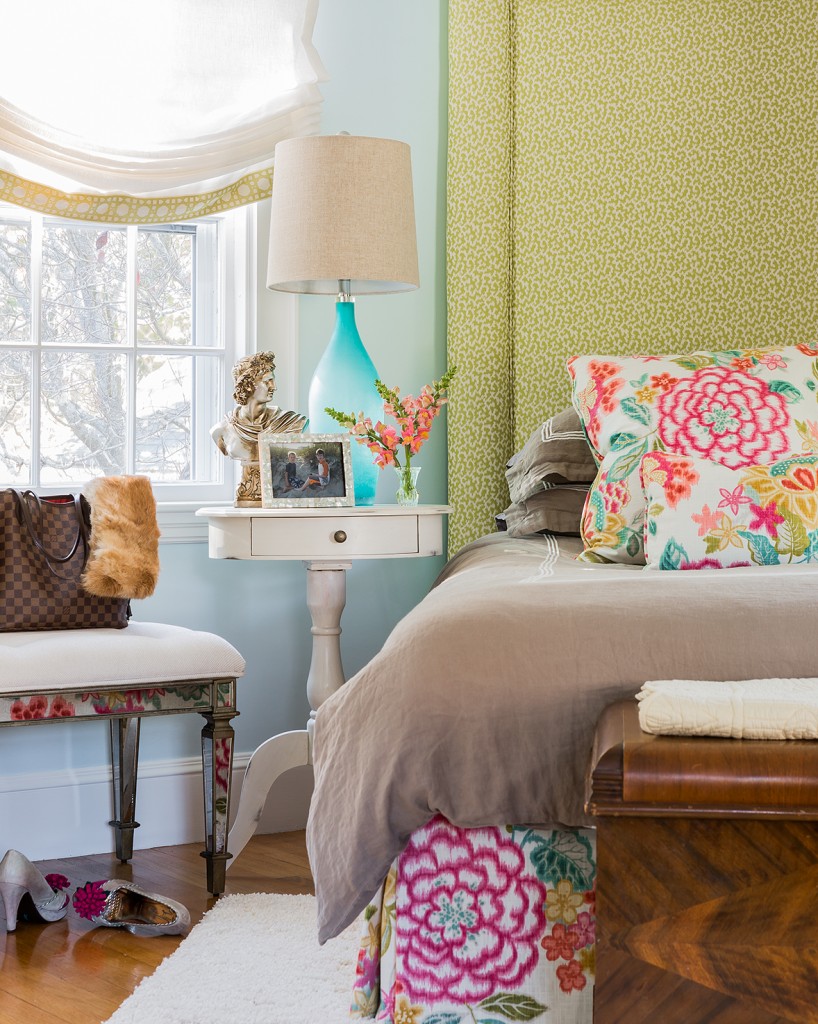 Totally fun right?!?  Grown up bedrooms don't have to be so serious, let them be an expression of yourself.  Can you tell our client was a super fun and young at heart empty nester?  Is your bedroom a place you love to be?  If not, call me for a bedroom DoOvah!