I'm all about a pop of color and I love when clients embrace a fun color scheme in their home, but this…well…let's just say it wasn't living up to their dream of having an elegant dinner party.
Time for a DoOvah!
Oh, and did I mention that this photo facing the windows didn't fully capture the, um, POP that the color makes?  Kinda loud, huh?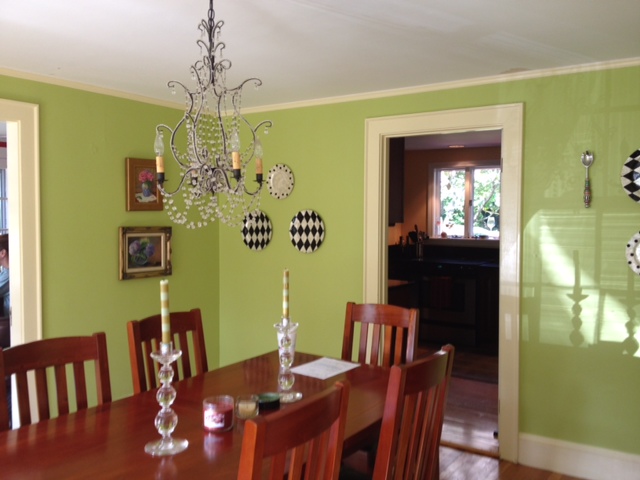 So clearly we had to address the color, but let's face it, there was nothing special about the dining table and chairs either. This doesn't look like a place you are going to want to sit and linger with friends long into the night.  But we did like the chandelier…yeah that can stay!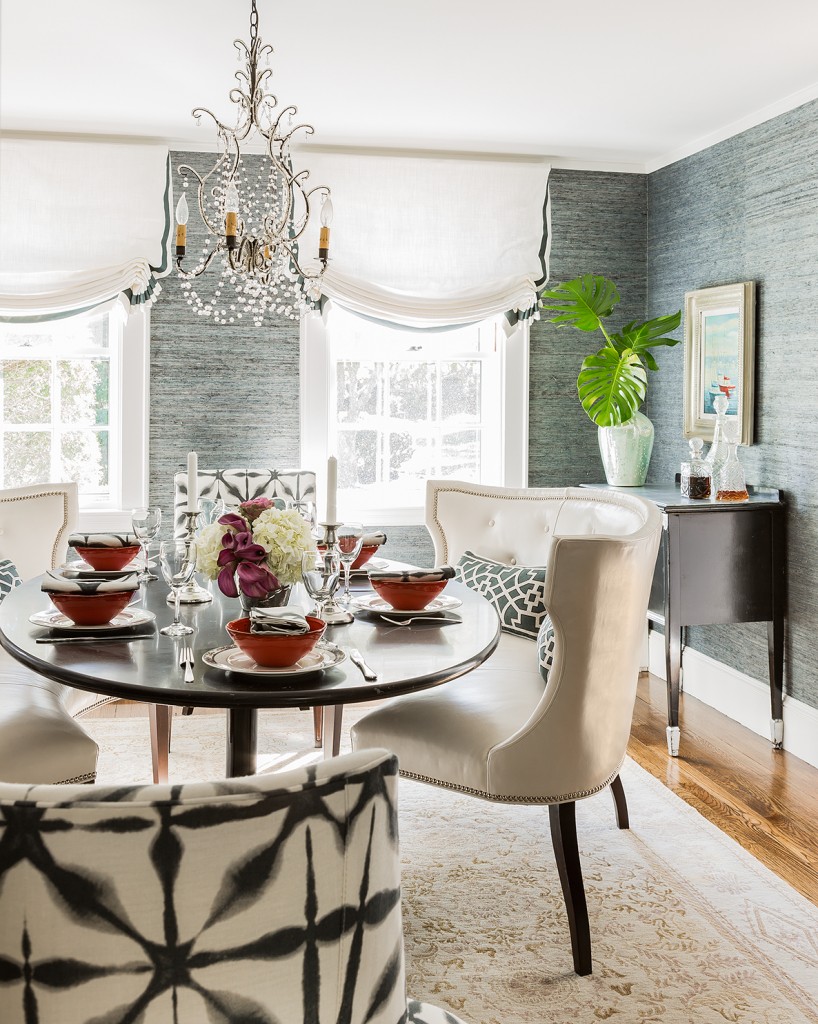 Photo by: Michael J. Lee
I AM IN LOVE!  Seriously.  That Phillip Jeffries grasscloth wallpaper speaks for itself.  I literally want to put wallpaper in every single DoOvah these days!  The Schumacher fabric on the chairs brings in a fun youthful vibe for these empty nesters.  It's such a cozy space, don't you just want to linger here with a few too many glasses of wine?  Throw pillows…in a dining room…YES PLEASE!  Honestly, I've wanted to use Mary McDonald's Don't Fret from the moment I saw it, and the pillows on these leather Wesley Hall curved settees was the perfect spot.  Here we are discussing these pillows…or the wine…or the band at the party…or how we'll be best friends for life…whatever.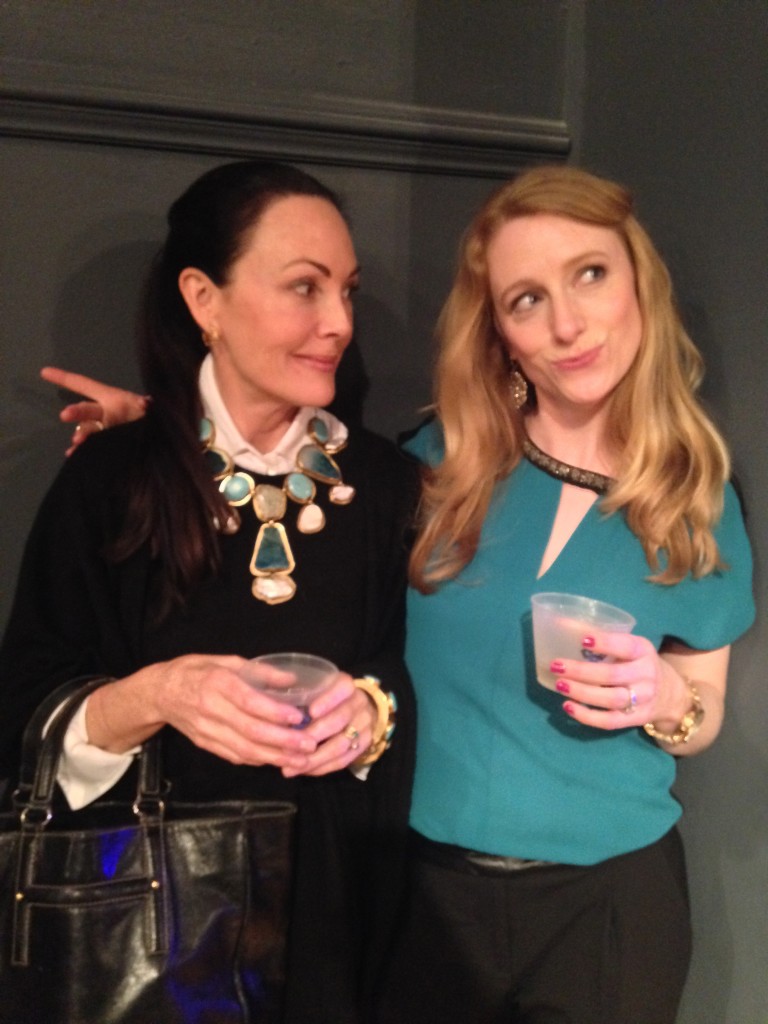 I digress.  The dining room.  We are talking about the dining room DoOvah.  Anyhoo, we already told you that we kept the chandelier, but we also incorporated the rug from the living room DoOvah to use in this space.  Finally, we refinished the top of the buffet in a silver leaf and moved it to a wall that was better proportioned to the scale of the piece.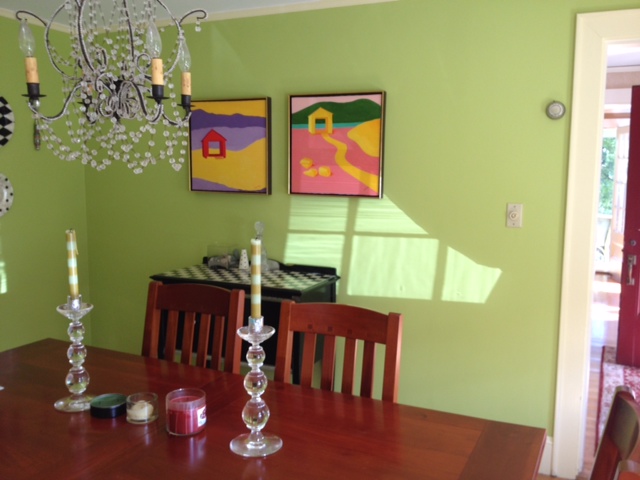 Big wall + tiny buffet = doesn't work.  Adding the silver leaf to the top brings elegance to the original kitchy country checkerboard pattern.  Since we were working on so many spaces in their home, the homeowner  was so glad we were able to reuse a few pieces in the new design.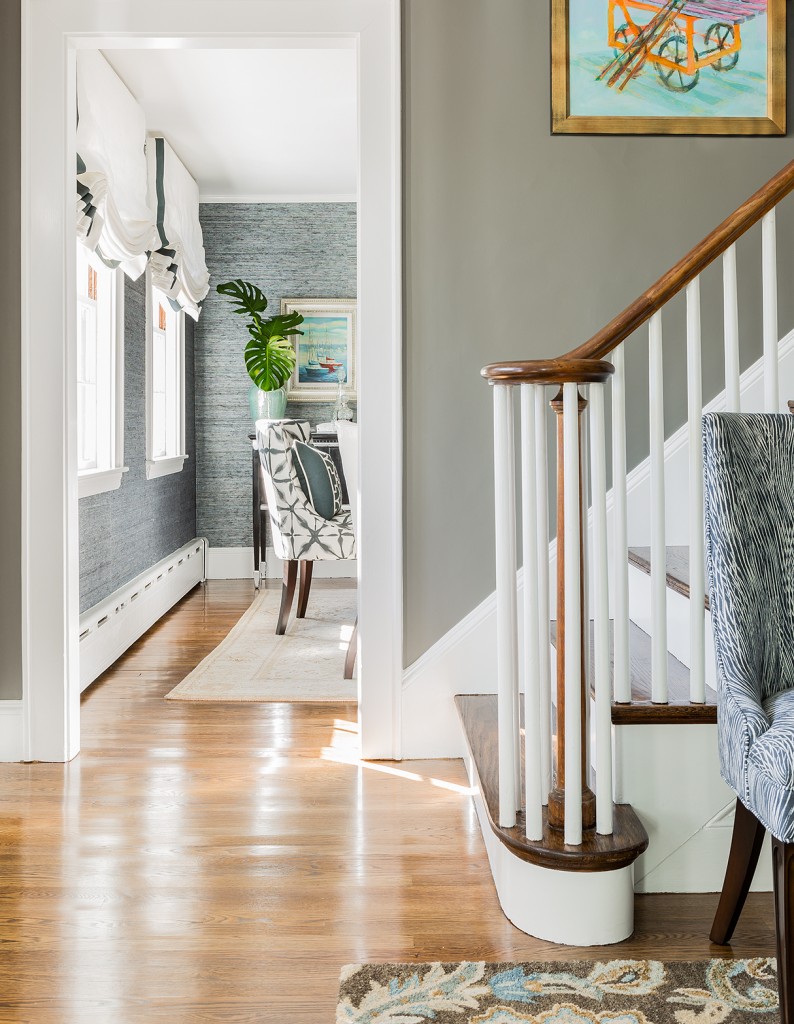 We hope our clients spend many hours in their new dining room sharing stories and creating memories with friends and family, because let's face it, that what these spaces are meant for.  Does your dining room need a DoOvah too?