BURLAP (among other things of course)  But seriously I am always thankful for a fabulous utility fabric that you can use over and over again.  This year, I started with a simple white linen table cloth and overlaid it with a few yards of beautiful silver sage burlap (in that fab color…still only $3.99 a yard) paired it with a flannel tartan for an elegant fall tablescape.  Did I mention that I didn't sew ANYTHING?!?  That's right, a couple of yards of flannel fabric with a built in "cut here" line.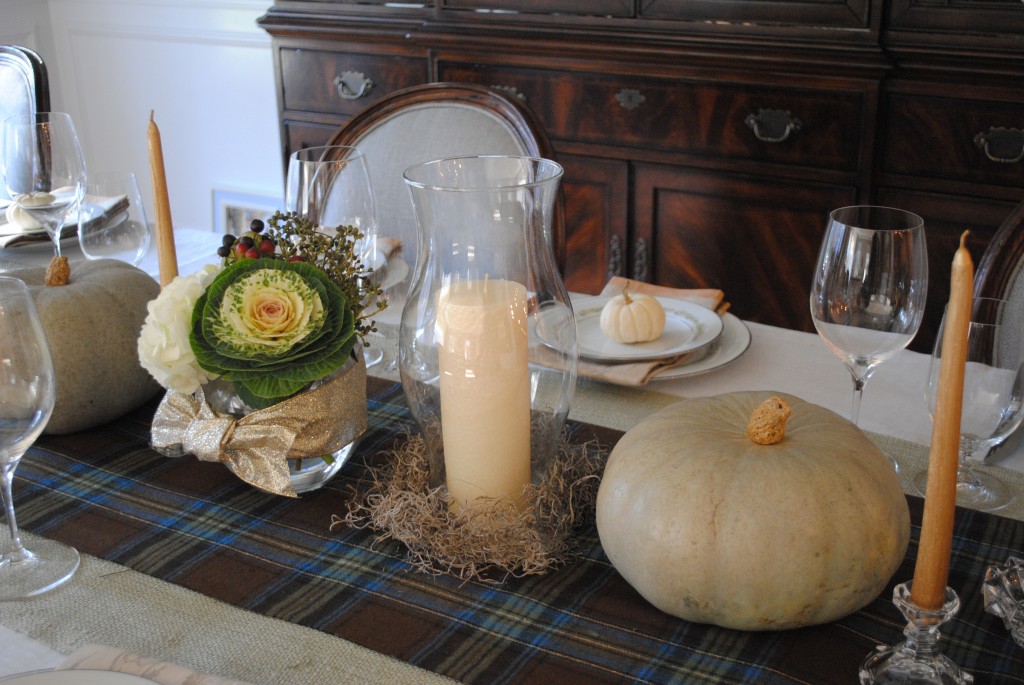 The inspiration for this Thanksgiving table setting came from the Blue Moon Squash I found at Idylwilde Farm last week.  Did you see my post on facebook?  In all honesty, this was to be my first dinner party at our new dining room set (I totally feel like a real grown up now) and I wanted the colors of the decor to match said furniture.  Nailed it!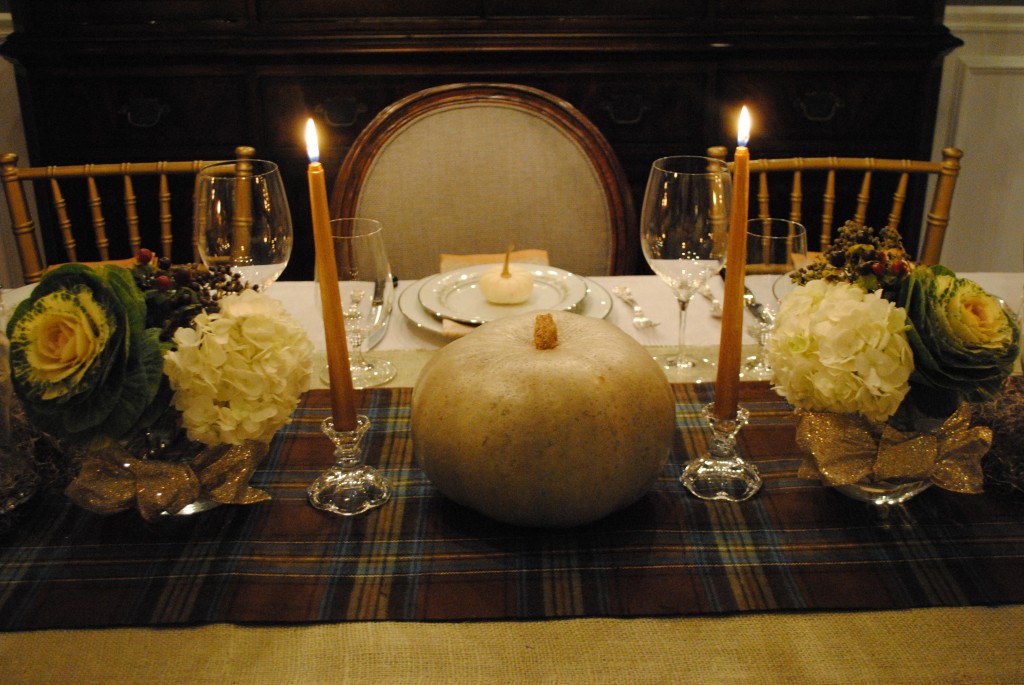 New Squash Meet New Chair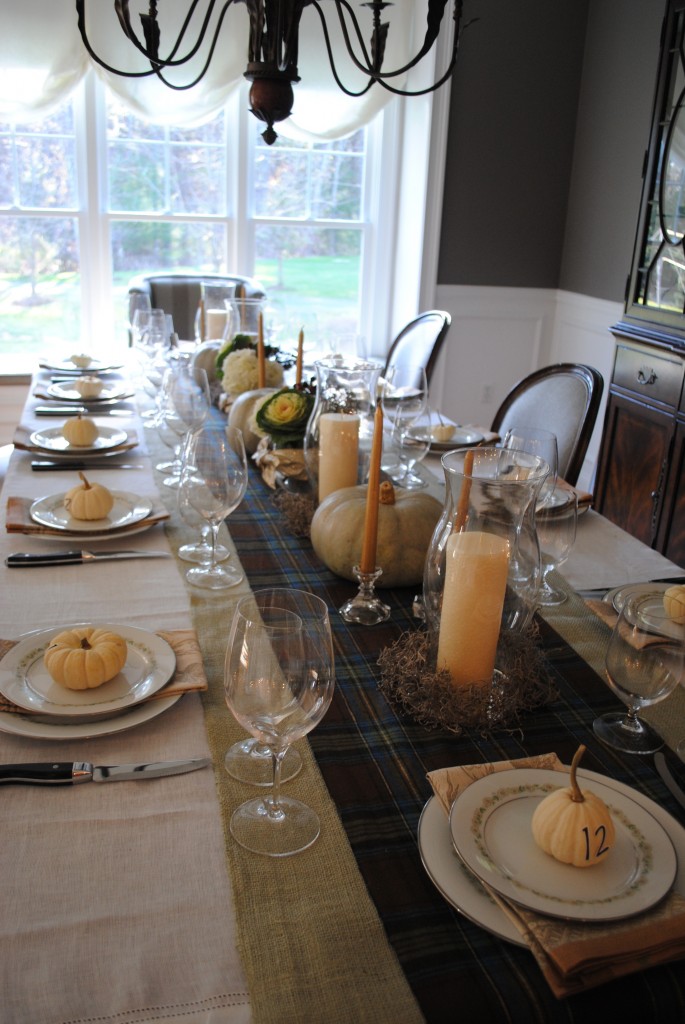 My "newly retired" mom (congrats Peg O'Toole) is in the process of downsizing again, so I inherited her wedding china as well (see what I mean…total grown up territory!)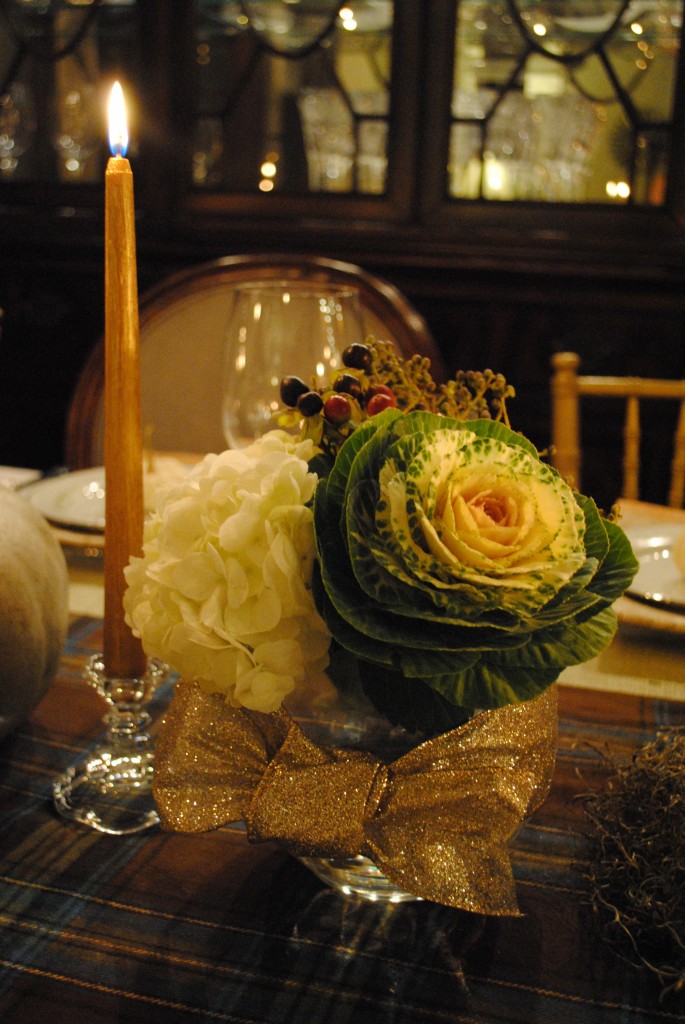 And here is a close up of a super simple flower arrangement. Hydrangea & Flowering Kale, are some on my favorites for fall centerpieces!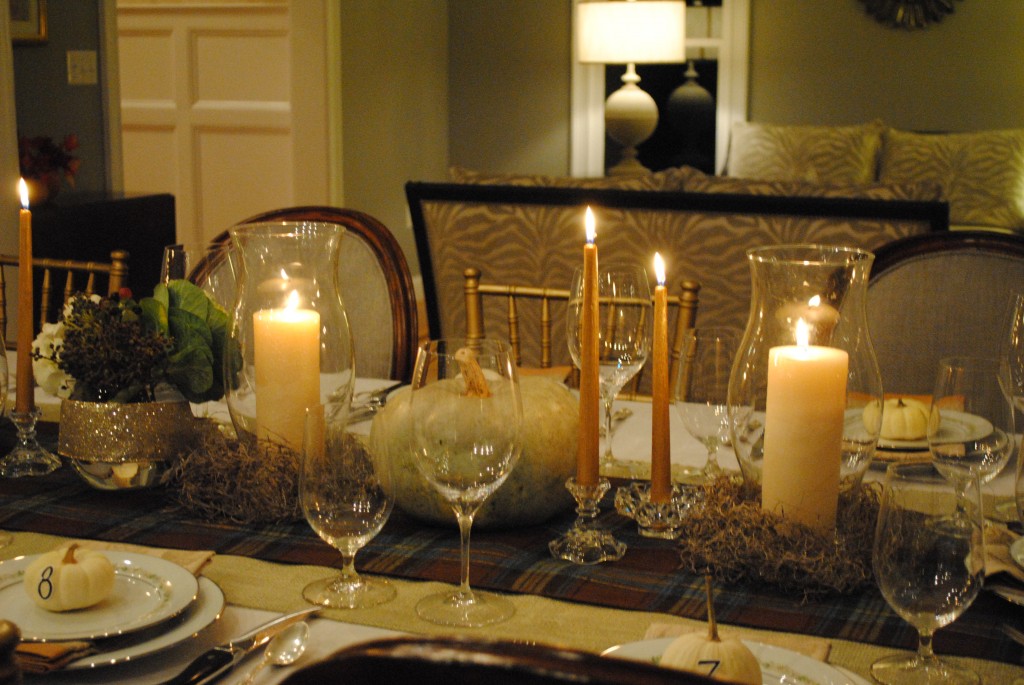 Don't forget to add moss around the bottom of the hurricane candles for texture!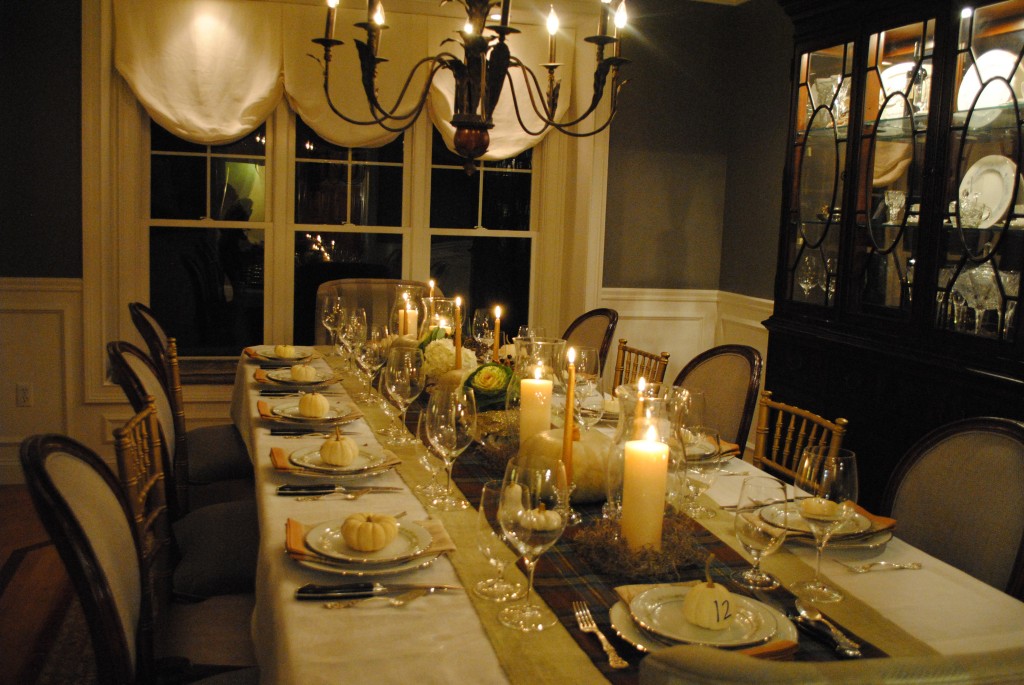 I was just so happy with how the whole table came together…and the food, well that's another story for a different sort of blog!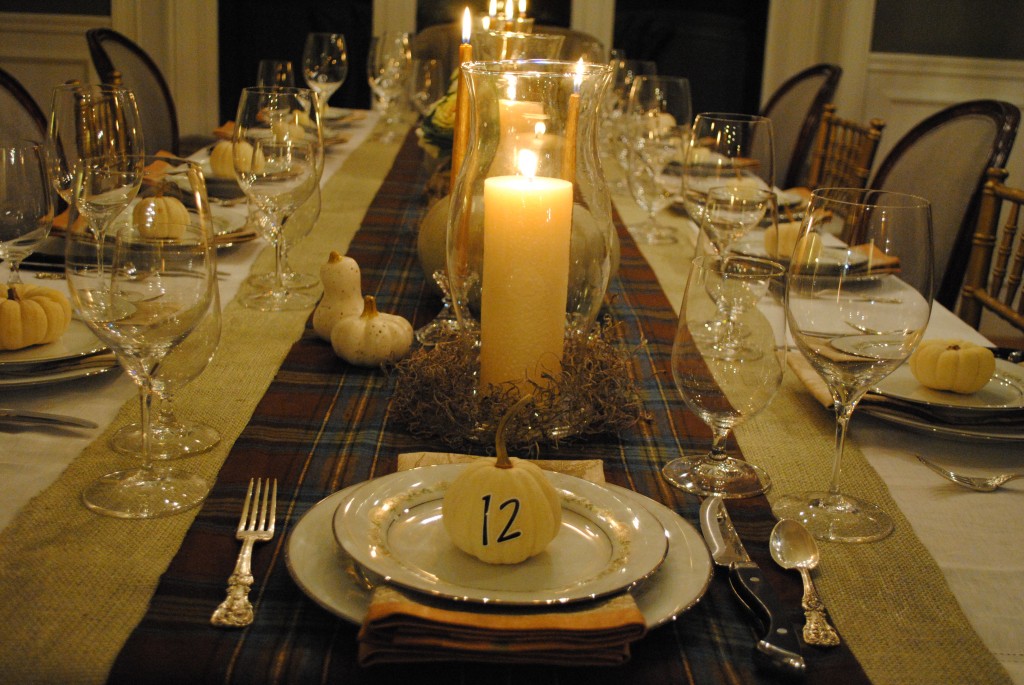 And are you wondering about the numbered pumpkins?  Truth be told, this isn't really my Thanksgiving table…in fact, I'm not even hosting this year!  (But don't totally put it past me to set my table weeks in advance)  This post was inspired by a dinner party I was hosting.  As each of my guests arrived I had them pick a number which corresponded to seat for suppah!  Although some couples actually ended up sitting net to each other, it was a fun way to let fate decide how the night progressed. (And some chairs were clearly more comfy than others).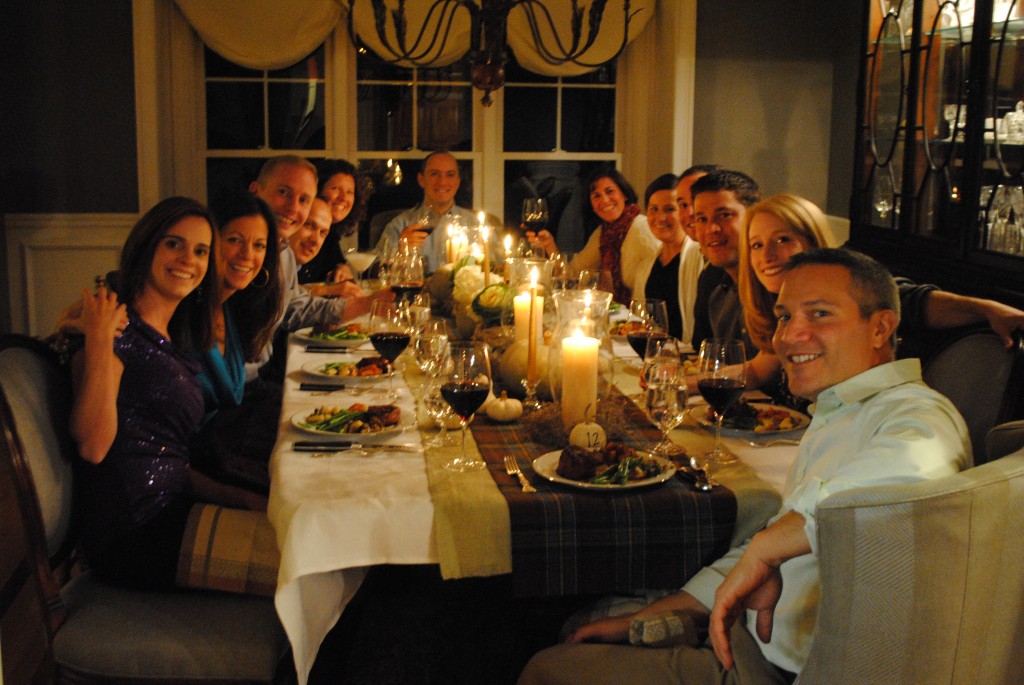 Happy Thanksgiving Everyone