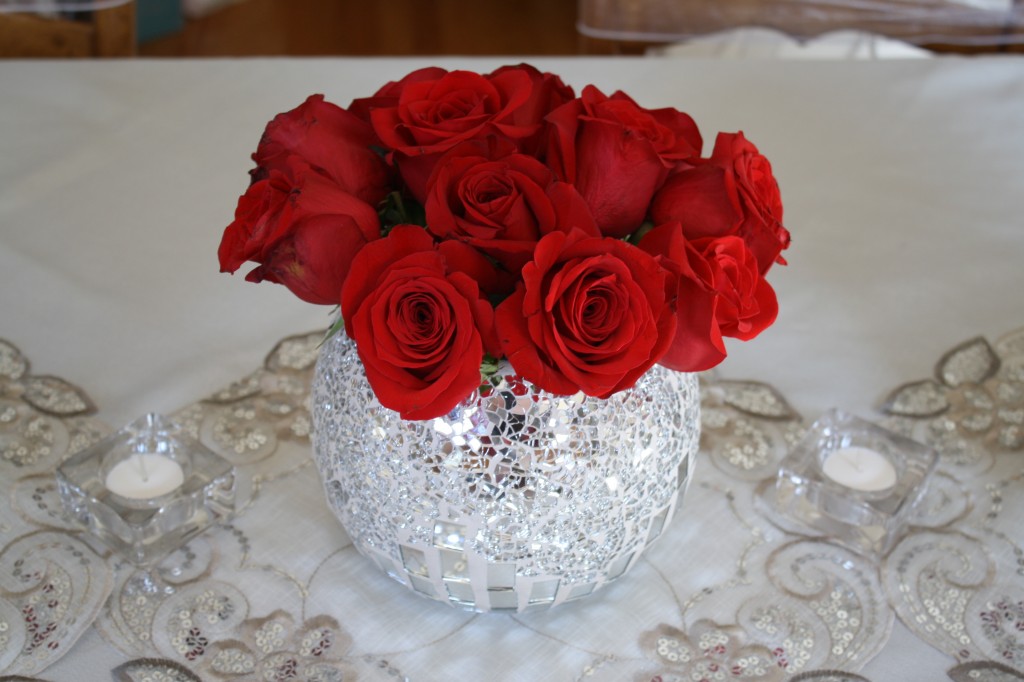 A couple of years ago I was hired to decorate a Valentine's Day Soiree.  All blog guilt aside…I'm finally publishing and sharing a peek at the night with you!  Let's start with the walkway, all twinkly lights of course.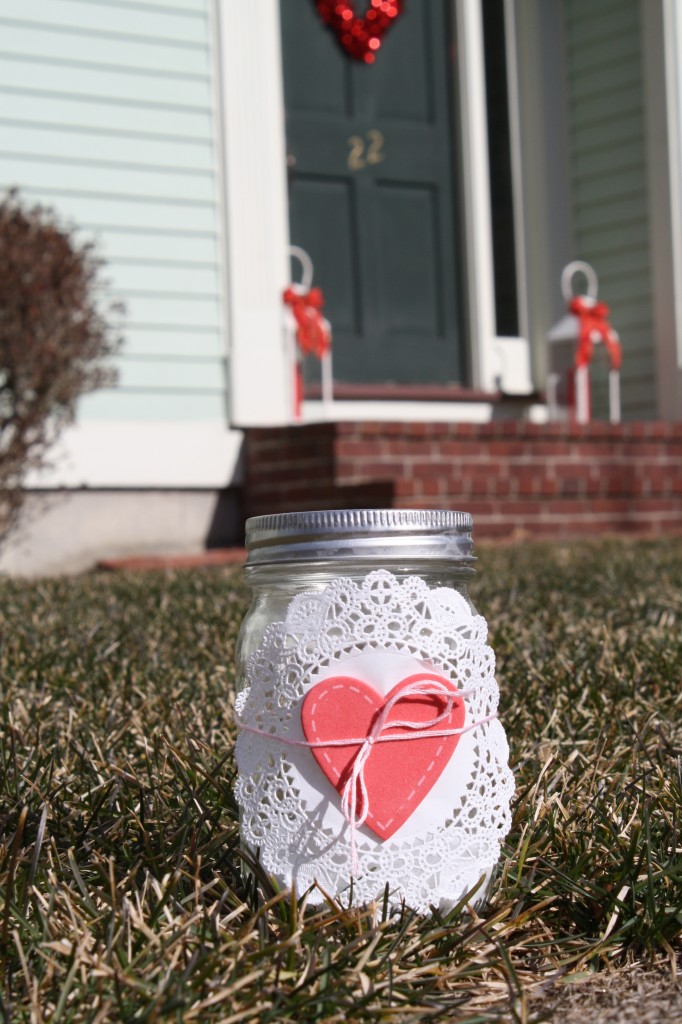 I lined the entire path with about 40 mason jar candles dressed up for the occasion.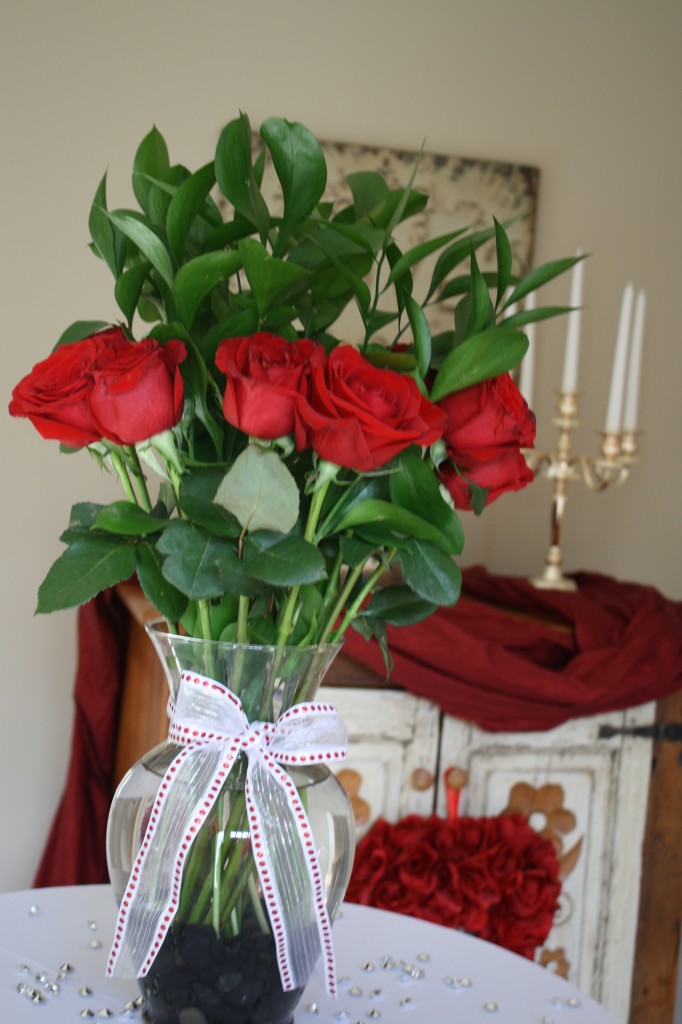 A dozen long stem roses on a high top in the enteryway greeted the guests when they arrived (OK who am I kidding…the champagne on the high top REALLY greeted the guests…but the flowers were a nice touch!)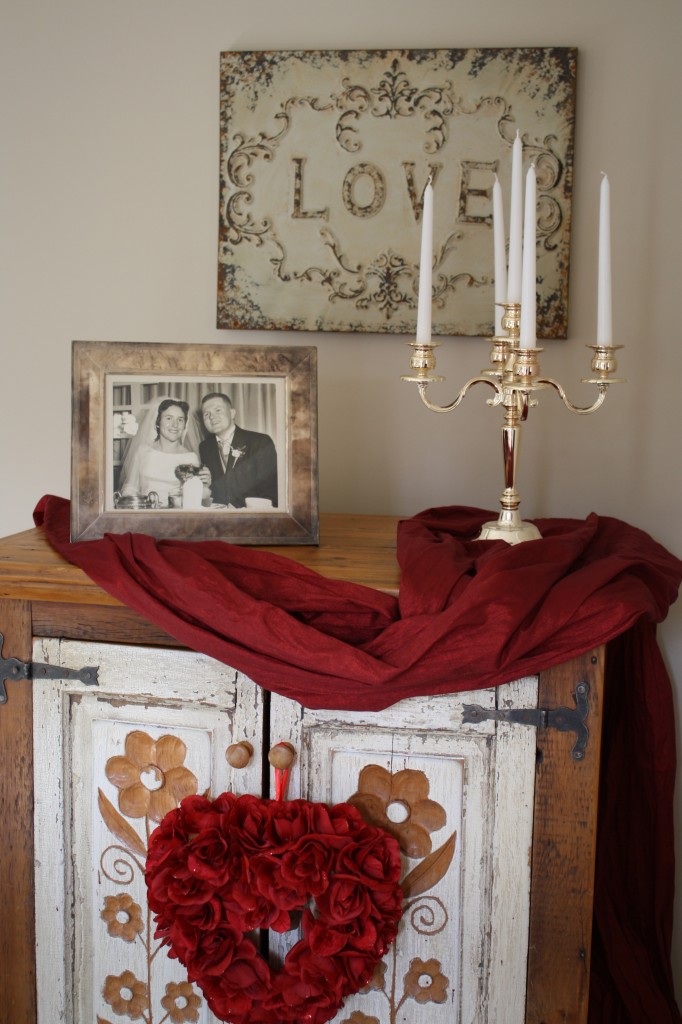 The cabinet in the foyer was draped in red fabric and decorated with a candelabra and an old photo from my clients parents wedding night.  So Romantic!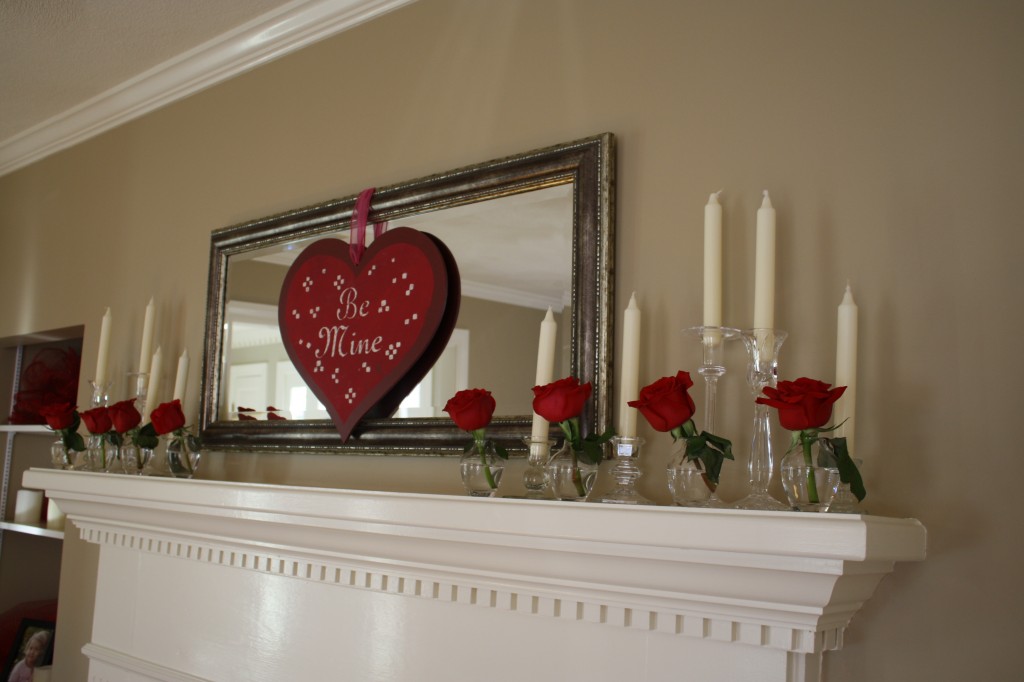 In the formal living room I used crystal candle sticks and bud vases  for a simple elegant design.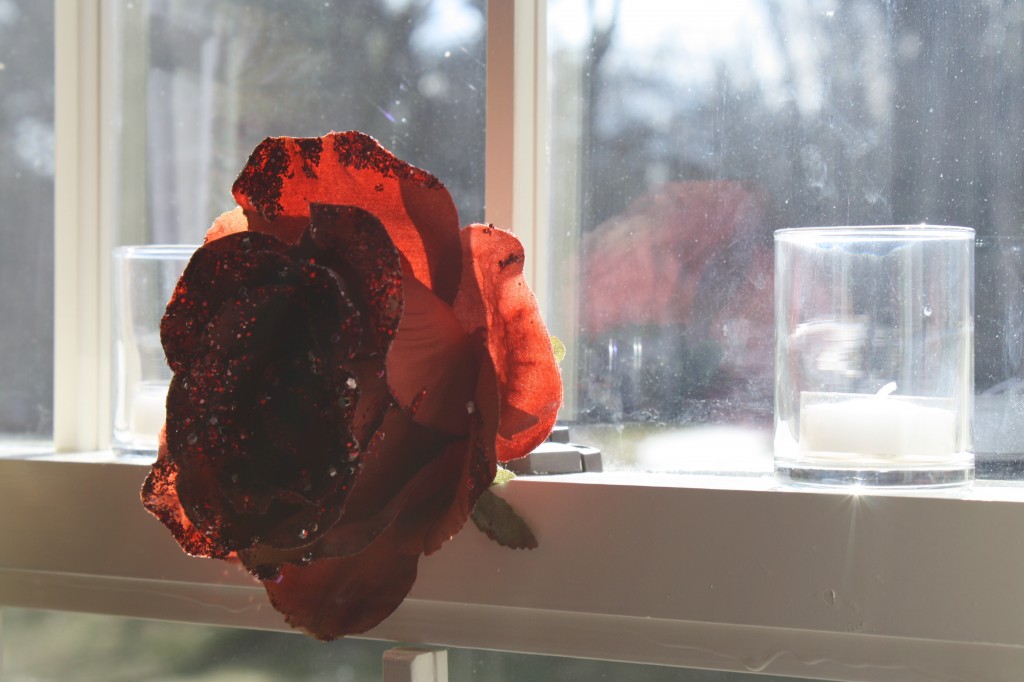 I dressed the windows with roses and candles as well.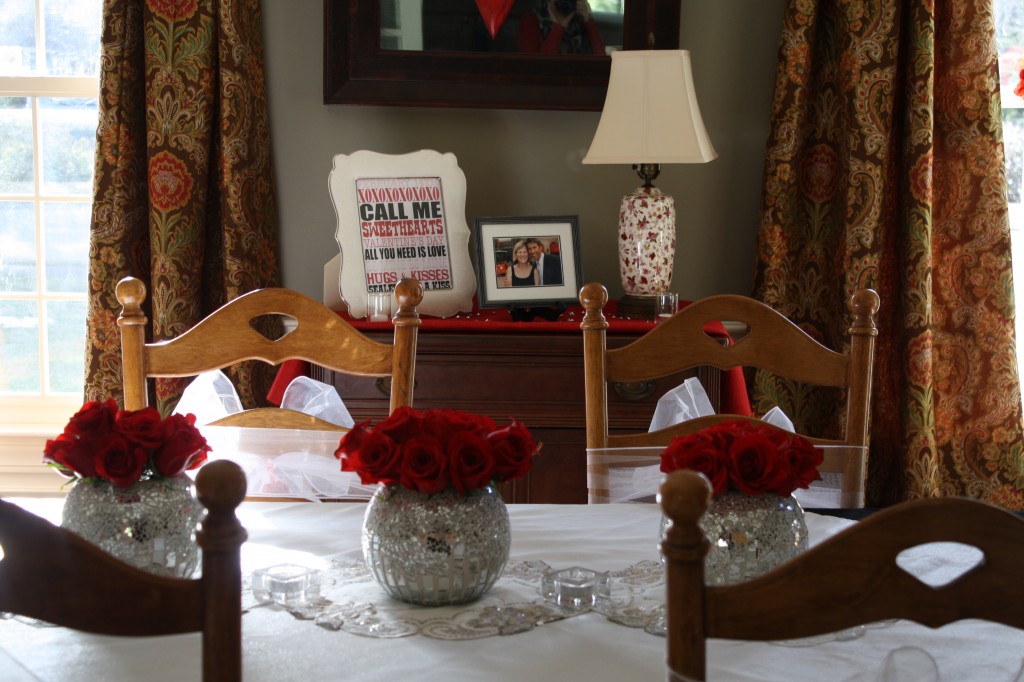 In the dining room, the chairs were adorned with tulle bows, a white table cloth with a silver sequined table runner, and several dozen roses.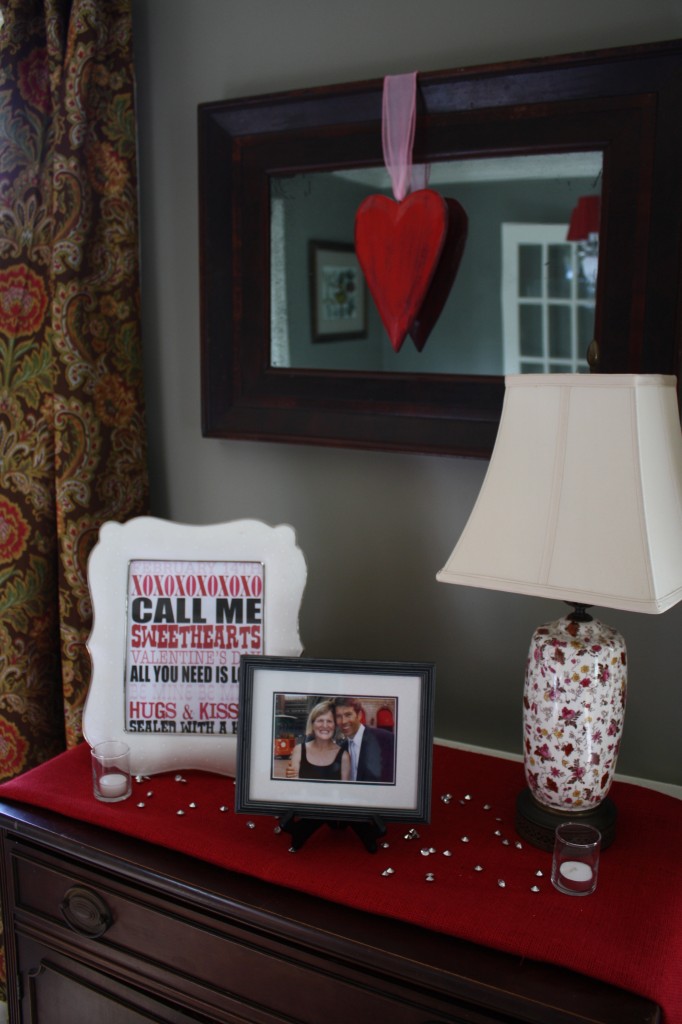 The sideboard with covered in red burlap, framed valentine subway art, a picture of the happy couple and sprinkled with "diamonds" that glistened through the night.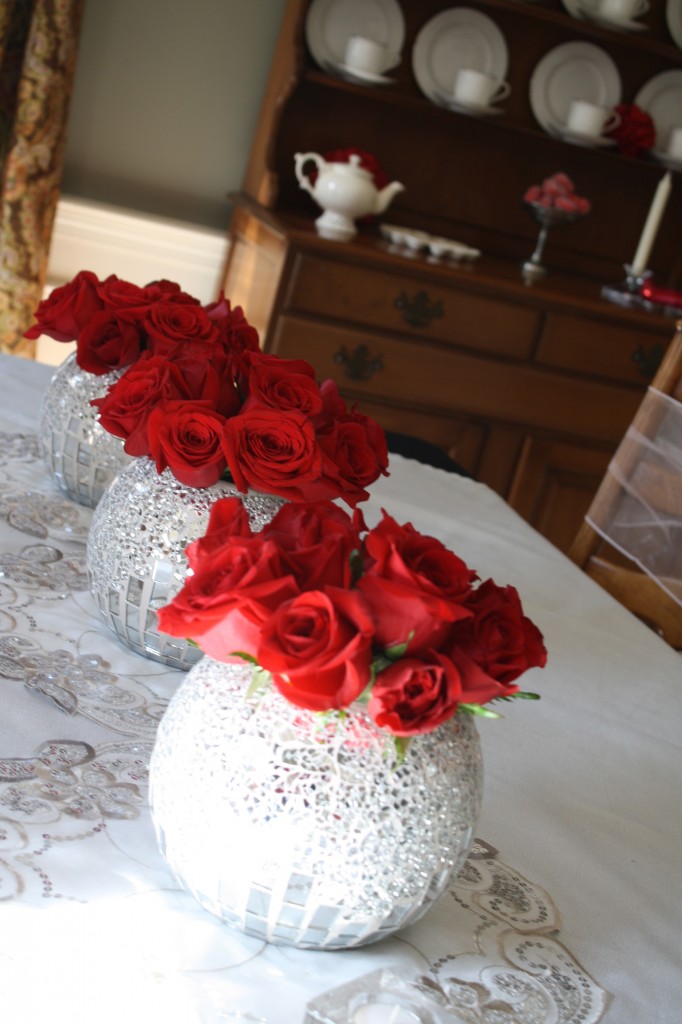 I actually created the runner by placing three placemats together on the length of the table.  With the "disco ball" vases…so sparkly!  Remember when I posted this mantel idea?  Well, here is the rest of the room.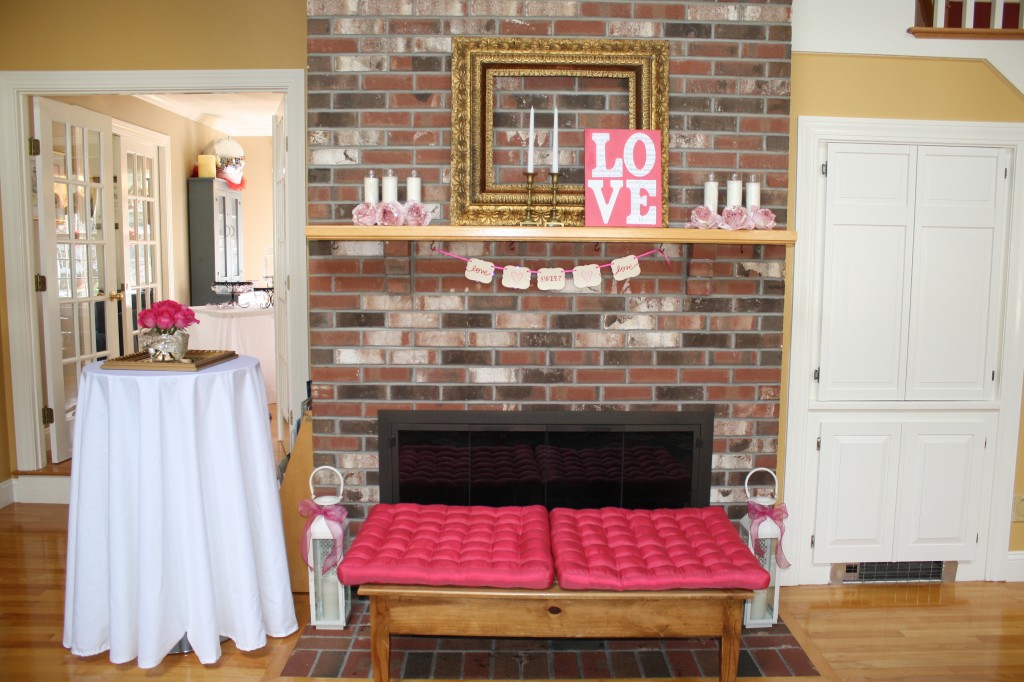 I pushed back the coffee table and added cushions to create some bench seating and make room for the dance floor!  Speaking of dancing…I also brought in a few high top tables for the party goers to rest their drinks on while there were showcasing their moves.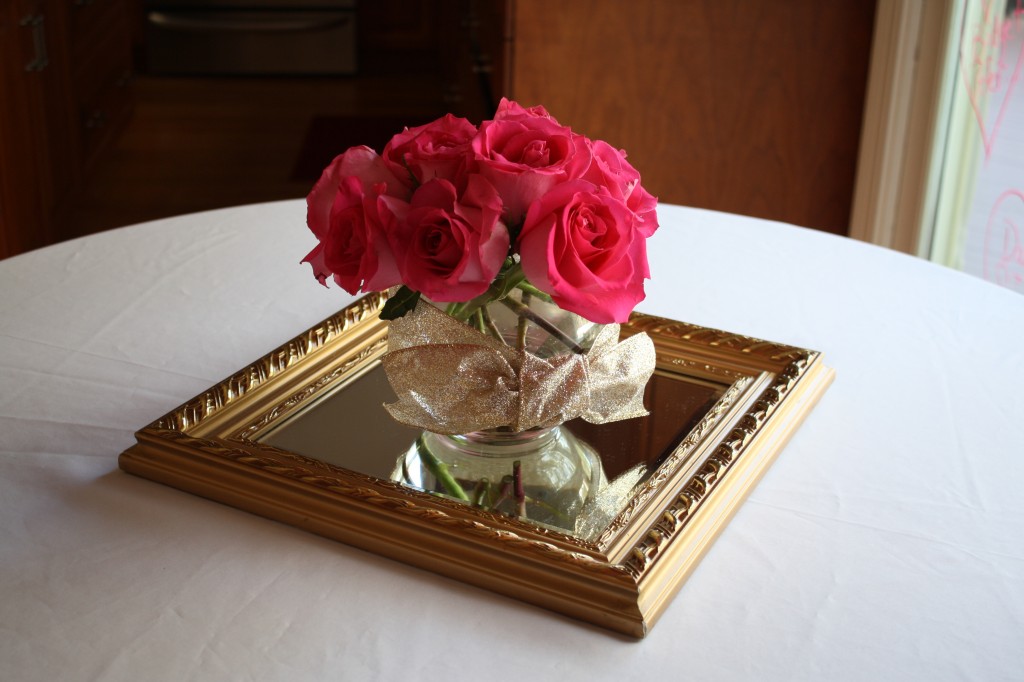 I've shown you this before, but it's still one of my favorites, add a small framed mirror to glitz up your centerpieces.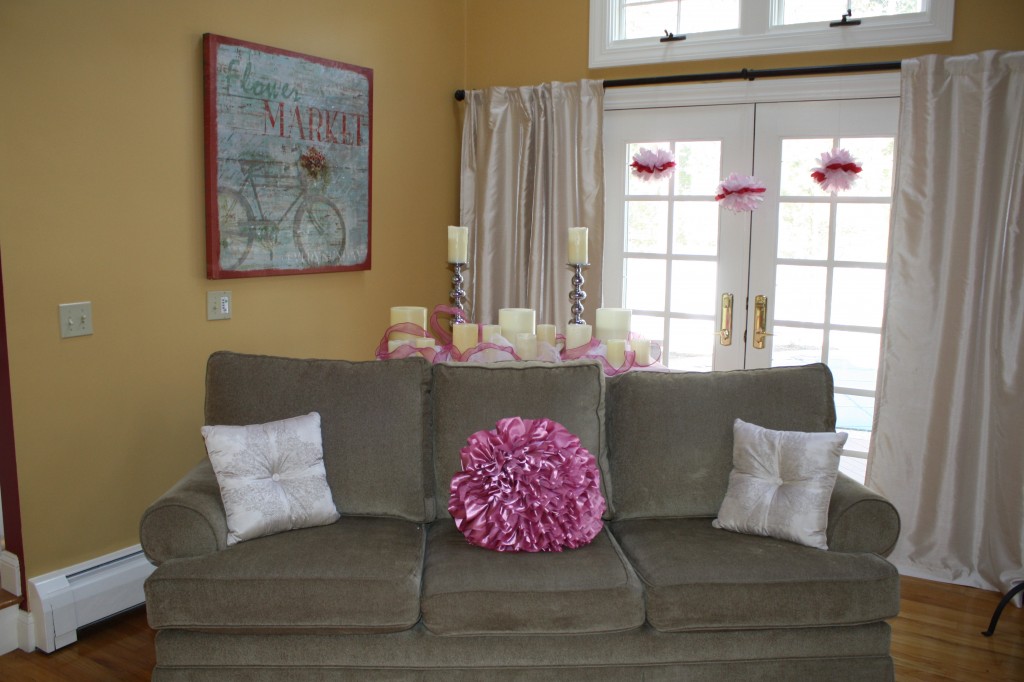 We also pushed back the couches and added a few decorative pillows.  Oh, and candles…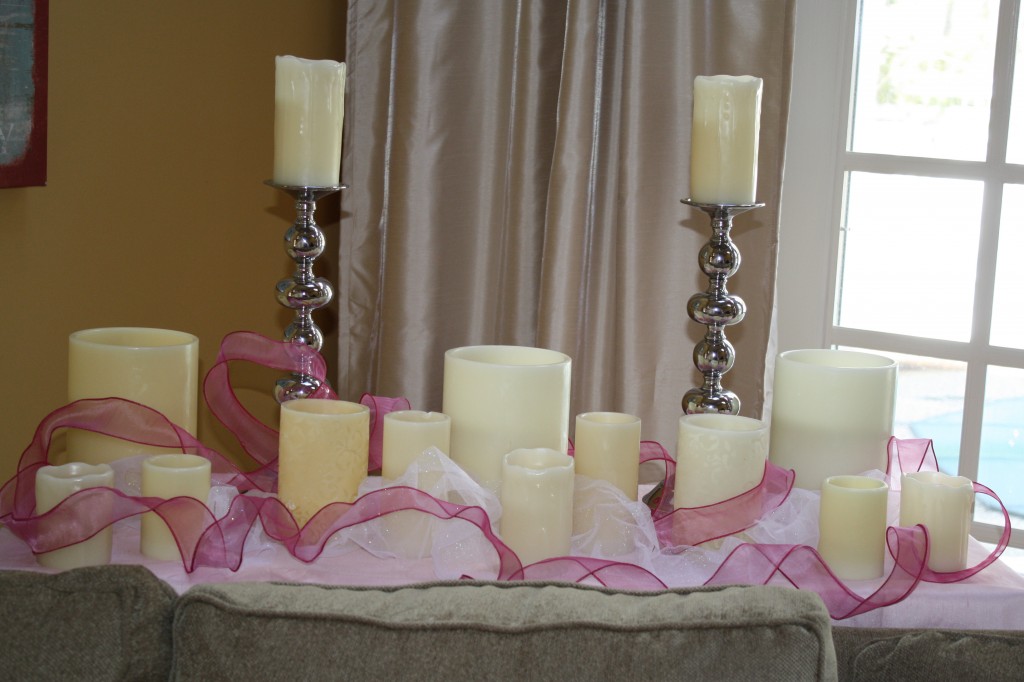 because you can never have too many!  Don't worry, my fire safety patrol friends, the ones on the sofa table were flameless.  So even if it's just a simple bouquet of hot pink roses in a black vase,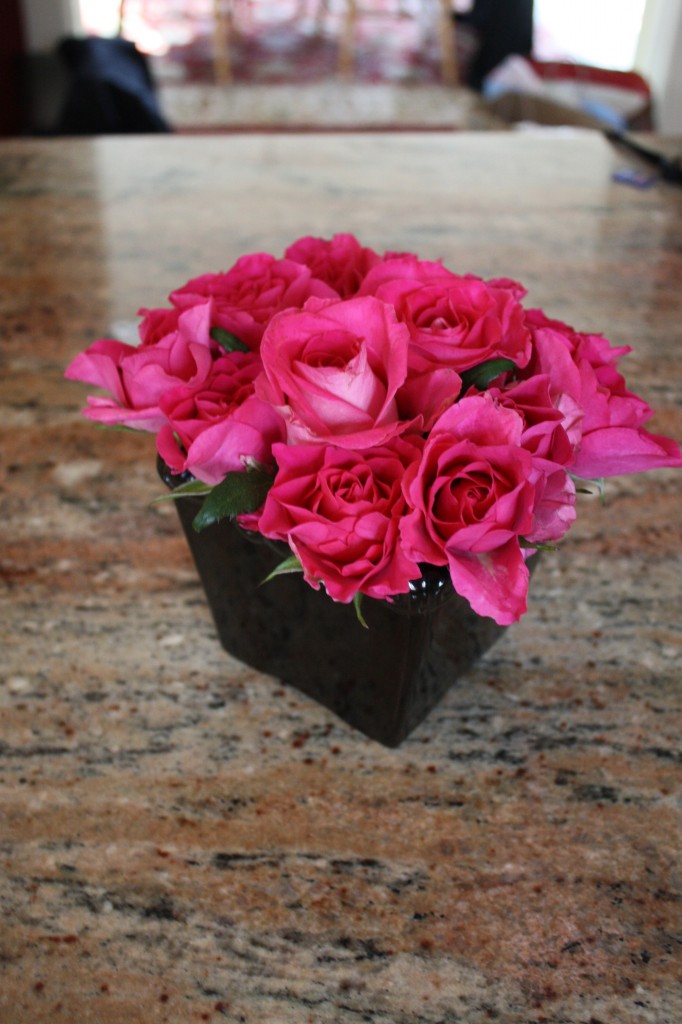 I hope you celebrate the love in your life today!  Happy Valentine's Day!